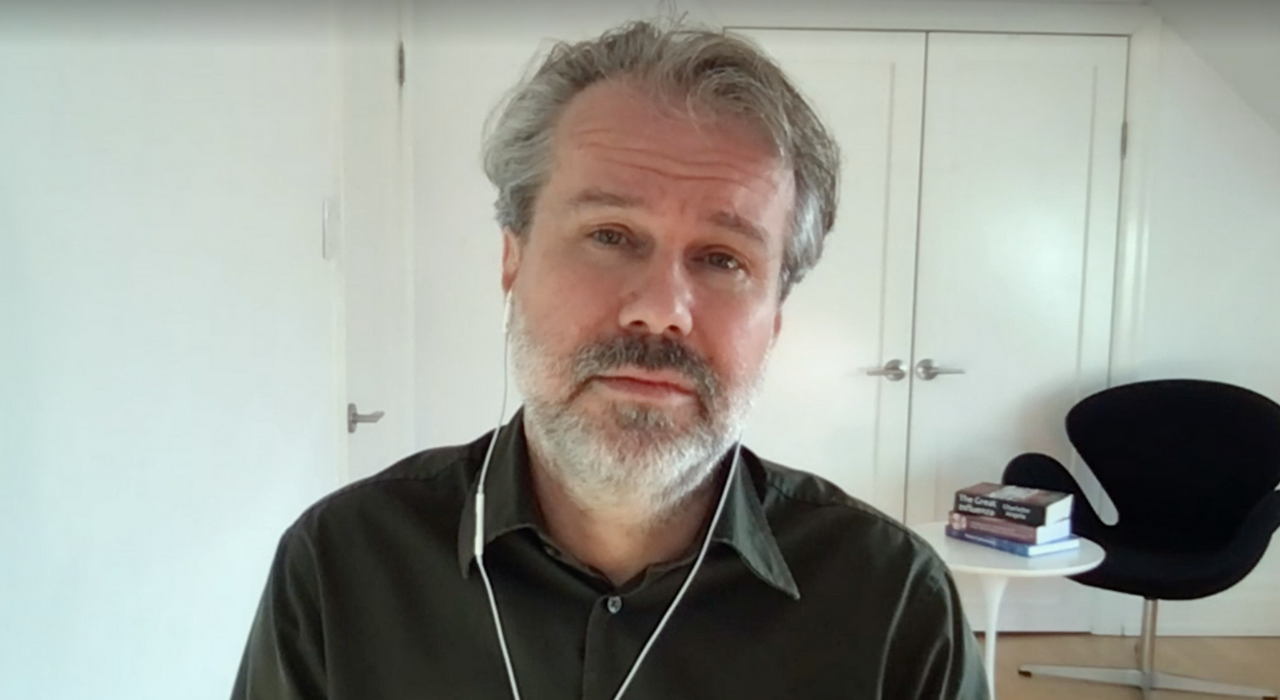 Your COVID-19 Update: What we're learning about Omicron
With cases of the Omicron variant exploding across the country, many have questions about the course the pandemic is taking.
Dr. Peter Jüni, an epidemiologist and general internist at St. Michael's Hospital and Scientific Director of the Ontario COVID-19 Science Advisory Table, provides the latest insights about the pandemic, and the light at the end of the tunnel.
What percentage of Ontario's new COVID-19 cases are the Omicron variant?
It's about 97 percent. The Ontario COVID-19 Science Advisory Table has a dashboard where you can see how we're tracking the variants, hospitalizations and vaccinations.
Does this mean the Delta variant, which had been dominant, is waning?
Counts of infections with Delta are currently flat, but we still record about 600 cases per day. That said, we need to be cautious about reported case counts versus actual, because the testing system is overwhelmed and the testing strategy has changed. We don't have a complete picture.
There's still a lot we don't know about competition between variants. If Omicron is causing additional immunity in people, and if it causes some immunity against Delta, Delta will disappear over time. And if we cut the number of people we have contact with – and by that I mean not only close contacts, like those sitting at your table, but people who are at the next table over in a restaurant – that should result in a flattening of the curve for Omicron, and could result in the near extinction of the less transmissible Delta.
We keep hearing that Omicron causes less severe illness. What are the facts?
We need to be careful with this narrative of 'mildness'. We know that the risk of hospitalization for Omicron is 50 percent of what it is for Delta, and the risk of ICU admission for Omicron is 25 percent of what it is for Delta. However, transmissibility trumps severity. If you have a variant that is more transmissible, the higher transmission always causes more burden to the health-care system. So if the risk of hospital admission is 50 percent, it will only take five to seven days for cases to double, which means admissions double – and you'll already have compensated for that lower risk. We are already seeing explosive growth.
Any words of caution from the Ontario COVID-19 Science Advisory Table for the general public?
Right now, our challenge is to keep the health-care system functional. The number of hospitalized patients on the wards is higher than ever, and we need to take this seriously. We need to blunt the wave with efficient restrictions, move fast on the third dose roll out and get fourth doses to highly vulnerable populations. For the general public, that means maintaining the protocols for masking, physical distancing and limiting your contacts.
And for those who are not vaccinated, we also need to counter the disinformation. I'm not talking about the fringe anti-vaxxers, but disenfranchised people, people who experience systemic racism, like the Indigenous populations who, because of historical experience, have justifiably mistrusted the authorities and the health-care system and who have much lower vaccine take-up rates. That's the real tragedy of the pandemic.
Should parents be concerned about Omicron given lower vaccination rates among children?
Omicron may have similar severity among children as among young adults and behave more like respiratory syncytial virus (RSV). Delta still tends to be milder in children.
So it's really important to vaccinate children five years of age and older with two doses and make sure parents and adult contacts have three doses. 
This is a tough time for many people right now. Is there light at the end of the tunnel? Will COVID-19 ever be endemic and manageable like the flu or common cold?
This is the darkest moment of the pandemic. After this, everyone will have had some exposure to the virus – either through infection or vaccination or a combination – and so some form of immunity that will modify our risk of serious outcomes. That's the real learning from South Africa, where 90 percent have experienced infection and many are vaccinated. It gets easier once nearly everybody has some immunity.
If we make it through to the spring and see globally that there are no additional variants that outcompete Omicron – and I predict that it would be difficult for a new variant to do – I'm optimistic that we will move toward an endemic status. After spring, we will likely have a quiet summer, and hopefully an updated vaccine by autumn. Then, we can start to approach this virus more like influenza, with updated vaccines that reflect the variants that will likely be circulating locally or globally. We will still have some public health measures in place, like masking in indoor public spaces, but they will be relatively trivial in comparison to what we've experienced over the last two years.
And thankfully, the impact on our hospitals will be more like a series of ripples rather than a wave that overwhelms.
Need to book your COVID-19 vaccination? Here's how: