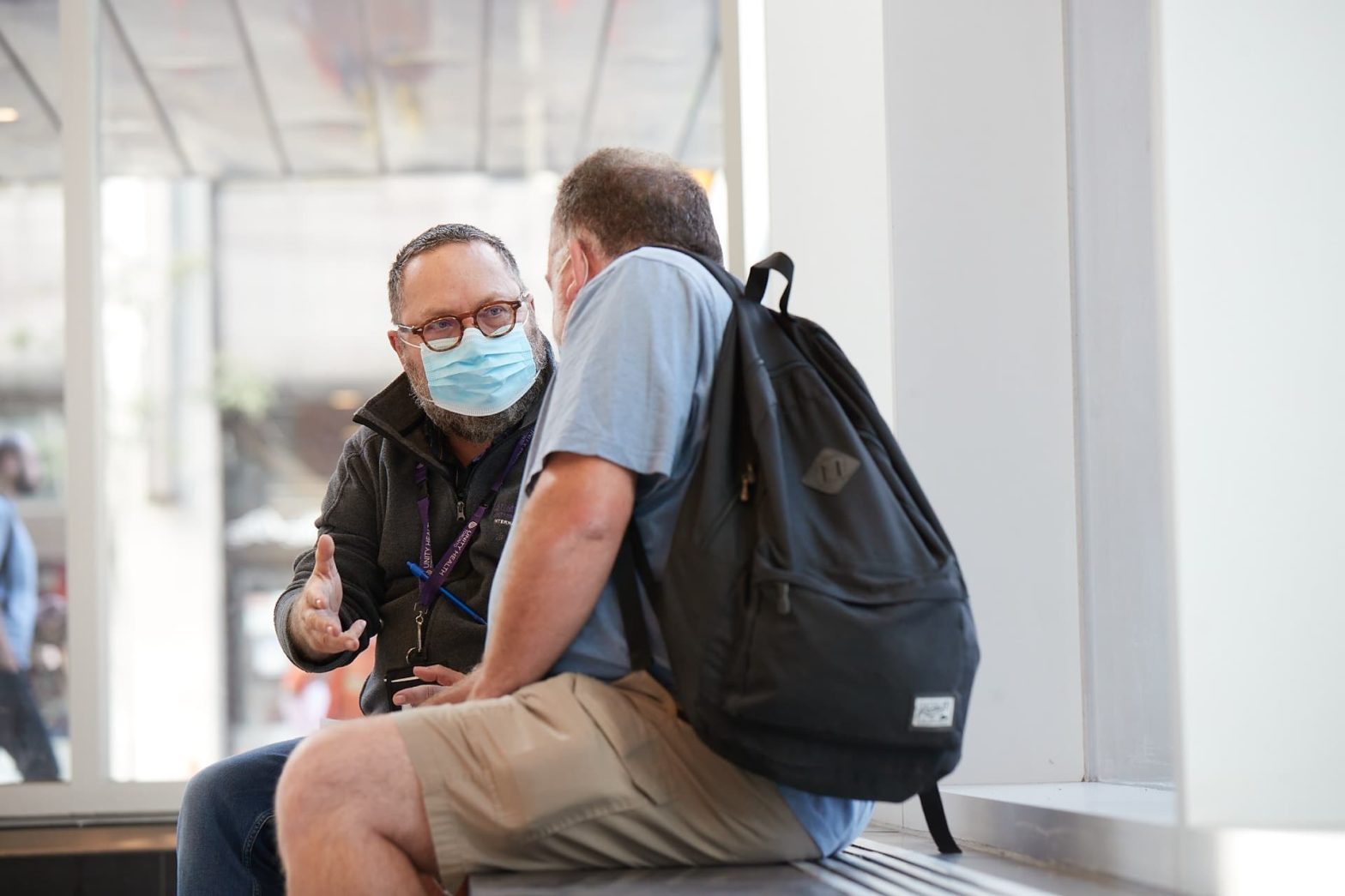 Health equity: We will never stop supporting those who need it most
HUMANCARE takes aim at inequities in health care
St. Michael's has long been a pioneer in improving the health of people experiencing disadvantage, and making social justice and health equity a cornerstone of medical practice. Our new HUMANCARE campaign is clear evidence that we are not going to rest on our laurels.
A 2021 Leger Canada opinion poll commissioned by St. Michael's Foundation revealed that the majority of Canadians don't feel safe, comfortable, or accepted during their health care experiences — and nearly 70% say health care needs an overhaul.
The problems are that much worse among those experiencing disadvantage and marginalization. Only 23% of racialized Canadians, 22% of patients with disabilities, and 19% of Indigenous and LGBTQ2+ community members say they feel confident during their health-care experiences.
These numbers aren't acceptable. And HUMANCARE is going to do something about it.
HUMANCARE is more than a fundraising campaign. Over the next several years, HUMANCARE will address what patients say they're looking for most in their health-care experience: to feel comforted when they're at their most vulnerable, connected to the teams that care for them, and confident in their treatment.
How will we make that happen?
We're creating the world's first Care Experience Institute. It will have 11 centres, each focused on a key aspect of the patient experience, including a Centre for Anti-Racism, Equity and Social Accountability. We're spurring research into homelessness and health. We're hiring outreach counsellors to help people experiencing homelessness to navigate the hospital and the health and social services systems.
We know that for those who experience homelessness, poverty, addiction and prejudice, the health care experience can be inequitable and inhospitable. We're determined to give these patients the specialized care they need, delivered by health teams trained to treat not just a patient's medical problems, but the life circumstances that affect them as well. That's because health equity doesn't mean treating everyone the same; it's making sure everyone gets the health care that's right for them.
It's not only the right thing to do, it's the smart thing to do, for all of us. Studies have shown that when the most marginalized groups in a community do better, everyone does better. People in more equitable societies live longer, have better mental health and are more socially mobile. Our HUMANCARE campaign, and its bold health equity initiatives, will deliver on the promise equitable health care.
To learn more about HUMANCARE, our movement to reinvent Canada's patient experience, click here.