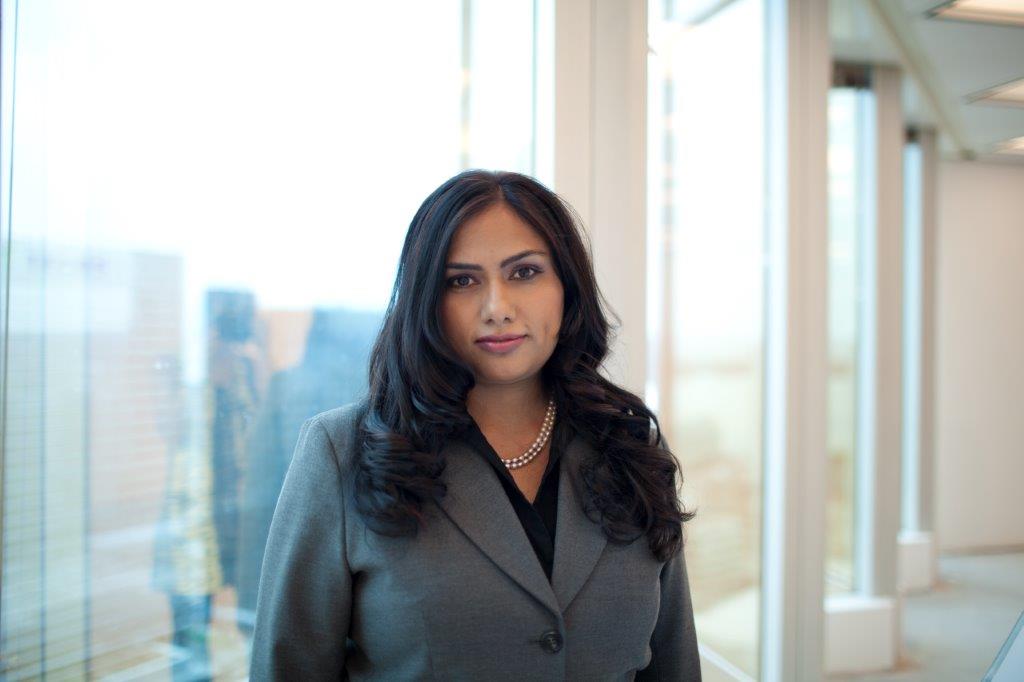 Vinny's story
We are all going to need HUMANCARE at some point in our lives.
Vinny Bhathal didn't know it then, but she became a HUMANCARE supporter in March 2017. It was the day that a visit to St. Michael's Hospital changed her life. It was the day she found out she had aggressive breast cancer. And it was the day an intelligent and confident woman discovered what fear and vulnerability feel like.
"I'll always remember that day. I felt as though I was hit by a train," she says. "I just sat there, numb – reading the report and thinking, 'I can't have cancer, no one in my family has cancer.'"
The HUMANCARE campaign didn't exist back in 2017, but Vinny's story could be a blueprint for the movement. Because HUMANCARE is about reinventing the patient care experience to ensure that patients and their loved ones feel comforted when they're at their most vulnerable, connected to the teams that care for them, and confident in their treatment – no matter who they are or where they come from. And in the days, weeks and months that followed her diagnosis, Vinny would come to understand that how she was made to feel during the course of her treatment was as important as the treatment itself.
"In the middle of the biggest crisis of my life, the people at St. Mike's were listening to me and comforting me and being so positive. I felt respected. I felt cared for in all the ways that matter," says Vinny. "I felt this was a second family that knew what I wanted, what I didn't like, and based their decisions on those things."
Vinny's treatment was as aggressive as her cancer, including surgery, eight exhausting rounds of chemotherapy and 21 sessions of radiation. It was hard. It was painful. It was lonely and it was scary. But Vinny says the thoughtful and relentless care helped her overcome so many of the challenges she faced over the course of her treatment.
"Yes, it's a hospital, but it felt like home. My doctor, Dr. Haq, is like a tiger mom, protecting her patients and making sure everyone in their family is getting the support they need. I felt like she understood the issues I was dealing with."
Five years after her diagnosis, Vinny is healthy and thriving. She has become a committed member of St. Michael's community of donors. She has joined the St. Michael's Power Circle – a group of powerhouse women, from all generations, different cultures and diverse backgrounds, pooling their talents and resources to advance great health care and a great care experience for patients.
And when HUMANCARE launched in November 2021, Vinny understood that this was a movement she'd been waiting for since that day in 2017, when everything changed. She volunteers for the campaign, raising both money and awareness in the hopes that other patients like her can receive the kind of care she did.
"Until it happens to you, I don't know if you can understand how important that human compassion and respect is. But it really, really is. So I hope that if people can, they will support this campaign. Because whether it's us or someone we love, we are all going to need HUMANCARE at some point in our lives."
Help deliver the care experience our patients deserve. Donate today.