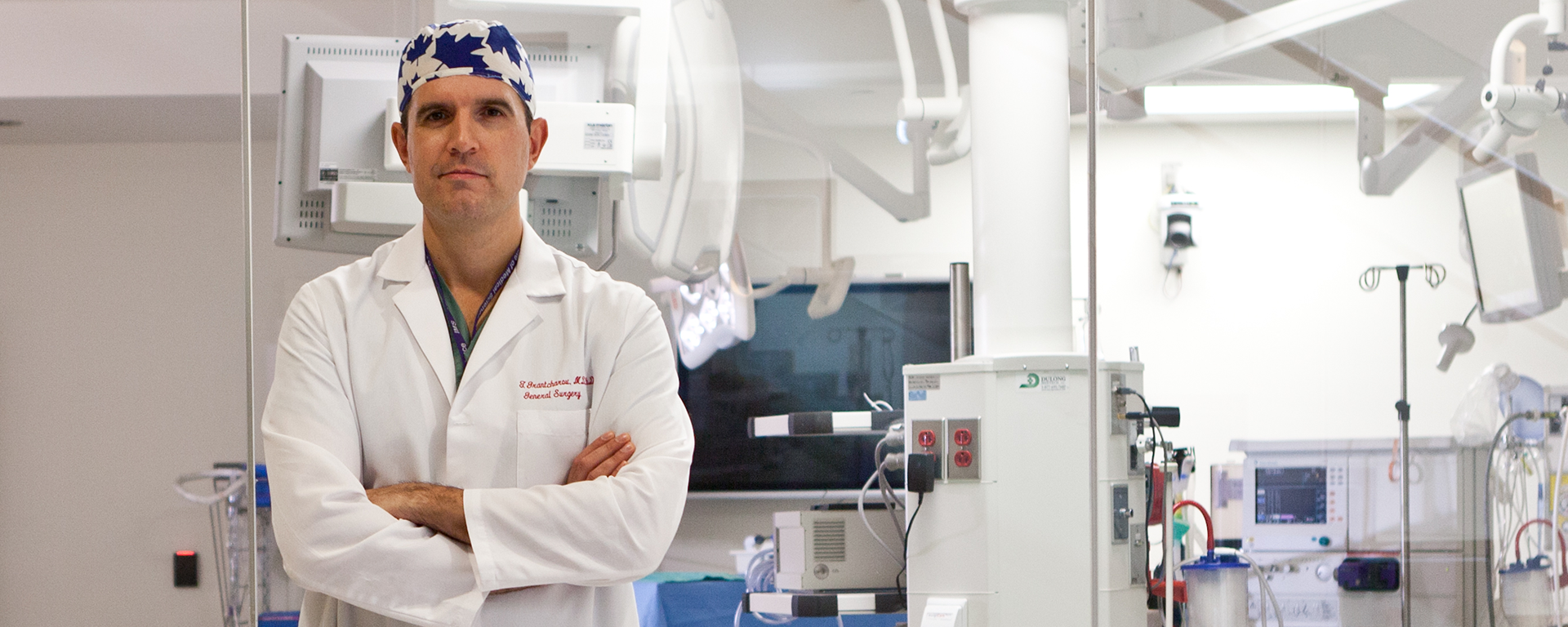 Research
St. Michael's OR Black Box claims spot on TIME's 100 Best Inventions of 2019
Thanks to innovations like this, St. Michael's is setting new standards of practice.
When black boxes were introduced in the aviation industry, preventable errors dropped dramatically. That's the idea behind Dr. Teodor Grantcharov's work at St. Michael's International Centre for Surgical Safety. As the Keenan Chair in Surgery, Dr. Grantcharov wants to disrupt surgical practice around the world.
The small metal box records everything that happens in operating rooms. The key to its success lies in post-surgery data analysis and the safety solutions that result. Now, surgeons have reams of information they can use to scrutinize and perfect their technique.
For instance, research has shown that 84 per cent of errors in weight-loss surgery happen during two key steps. This knowledge helps surgeons master those two skills, increasing chances of eliminating future errors. It will also save billions in health-care costs.
Dr. Grantcharov's work is already changing the way surgery is performed at hospitals in Canada, Europe and the U.S. Investing in this medical breakthrough will make it standard practice around the world.