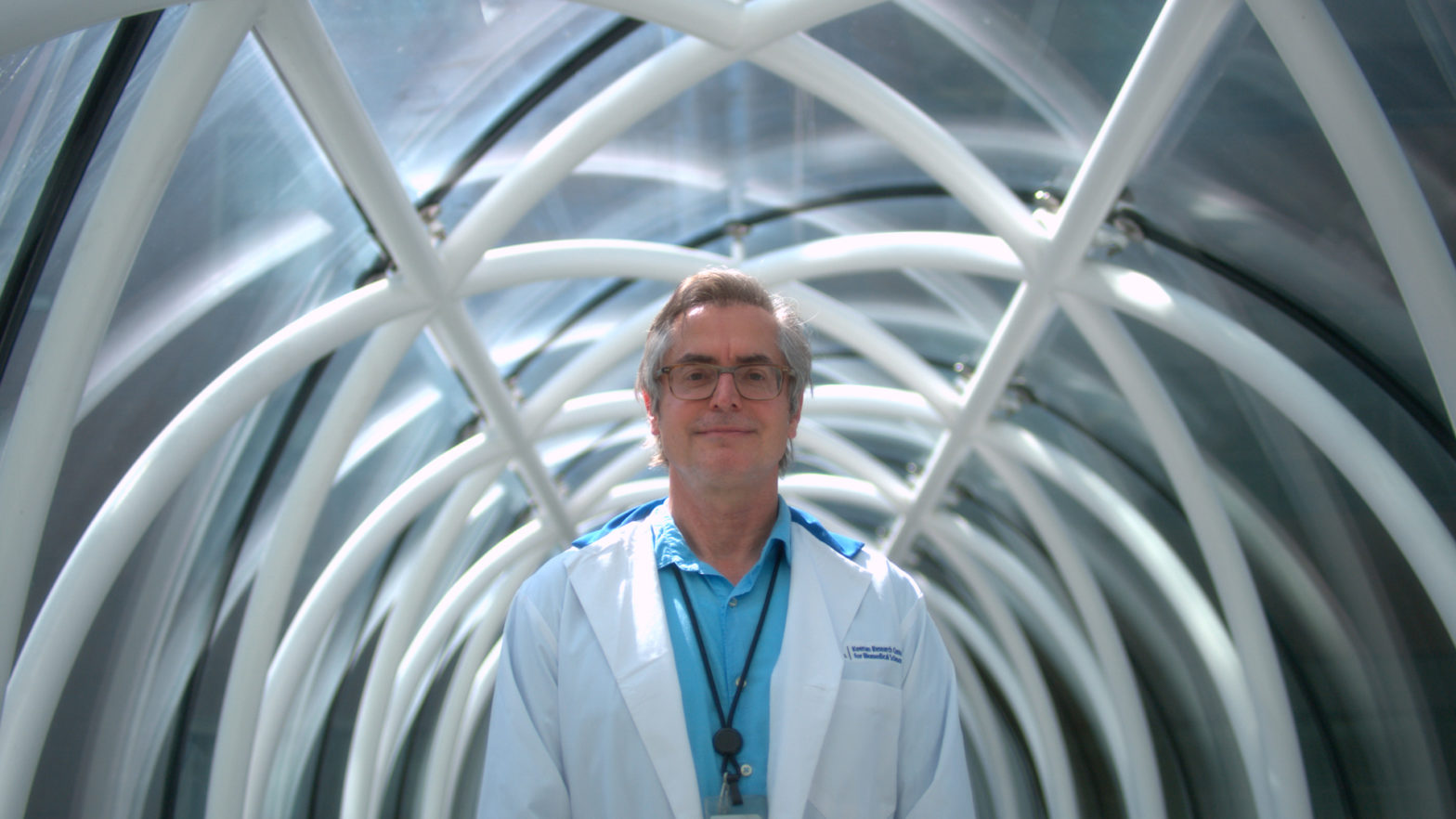 Research
The inside scoop on the Canadian-made vaccine
St. Michael's scientist Dr. Mario Ostrowski has been working with Providence Therapeutics to develop a new COVID-19 vaccine at his U of T lab. We asked him how it will work and what it could mean for Canada.
Dr. Mario Ostrowski is an infectious disease physician at St. Michael's, a scientist at the Keenan Research Centre for Biomedical Science and a professor of medicine, immunology and pathobiology and lab medicine at the University of Toronto. Dr. Ostrowski has been working with Calgary-based Providence Therapeutics to develop a new COVID-19 vaccine at his U of T lab. We asked Dr. Ostrowski to update us on this made-in-Canada vaccine which is designed to protect us against future pandemics.
What type of vaccine is it?
Providence Therapeutics makes mRNA vaccines, similar to the Pfizer/BioNTech and Moderna vaccines. They teach cells to make a protein that triggers an immune response. It produces antibodies and protects us from getting infected.
How has the St. Michael's team contributed to its development?
We have assisted Providence Therapeutics by conducting "pre-clinical" studies, which involve the design and testing of the vaccine in animal models before it's tested in humans.
What were the results of these studies?
We found that the vaccine induces very strong antibody responses, which means it can neutralize the virus and protect the animals against it. That bodes well for human studies.
What is your role now?
We are currently working with Providence Therapeutics to improve the vaccine's response against the new COVID variants as well as inducing another arm of the immune system to fight the virus. This involves T cells, which can kill infected cells and activate other immune cells to bolster the body's defences.
What's next?
Providence Therapeutics has started the first phase of clinical trials in Toronto, and further phases of the trials will happen this summer. If they are successful and we secure Health Canada approval, it is likely that a vaccine will be available for Canadians in January 2022, protecting us from a potential future pandemic.