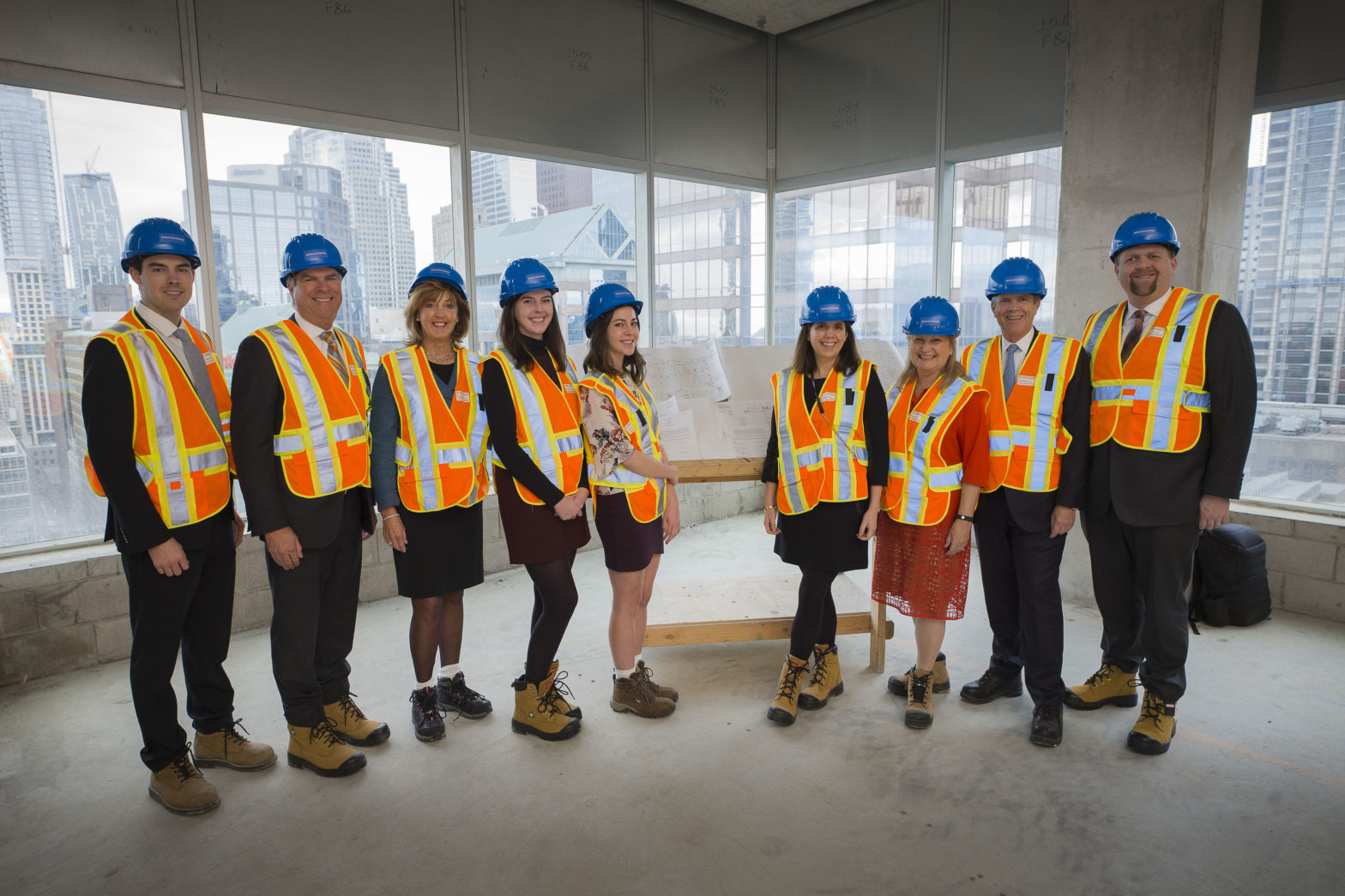 Donor Spotlight
The Barford and Love families
Thanks to the Barford and Love families, we are going to change the face of MS everywhere.
For the Barford and Love families, the battle is personal.
Jon and Nancy Love's son, Jason, was diagnosed with relapsing-remitting MS in 2011 at the age of 29, just as he and his wife were expecting their second child.
The experience has turned him and his parents into tireless fundraisers for MS research.
"We did everything we could do medically for our son. Now we're on a path to finding a cure," says Nancy. "This is a disease we can have a big impact on."
John and Jocelyn Barford feel the same. They watched John's mother Elizabeth endure the progressive form of MS for more than 25 years.
"She fought it with great determination and humour, and with the unwavering support of my father," says John, chair of the St. Michael's Hospital Foundation. "Even when she lost a lot of her capacity to speak, she had a beautiful smile for me."
With his mother top of mind, John wanted to do something to push research to the next level. So he brought together his sister Beth Malcolm and friends Jon and Nancy to establish the Love and Barford MS Research Fund. It supports the work of St. Michael's neurologist, Dr. Jiwon Oh, who uses cutting-edge imaging techniques to study the spinal cord to advance diagnosis and treatment.
But the Barfords and Loves wanted to do more. So after St. Michael's hired BARLO MS Centre Director Dr. Xavier Montalban, the families traveled to the MS Centre of Catalonia in Spain to see his work up close.
The centre's groundbreaking research and holistic care had a transformational impact.
What began as a fact-finding mission turned into a mission to build a world- leading MS centre here.
"We saw what an MS centre could look like,'" recalls John. "In Canada, we have the highest incidence of the disease in the world. I couldn't understand why we didn't have this."
Now we will.
Click here to learn about our campaign to build the world-leading BARLO MS Centre. Or make a donation here.