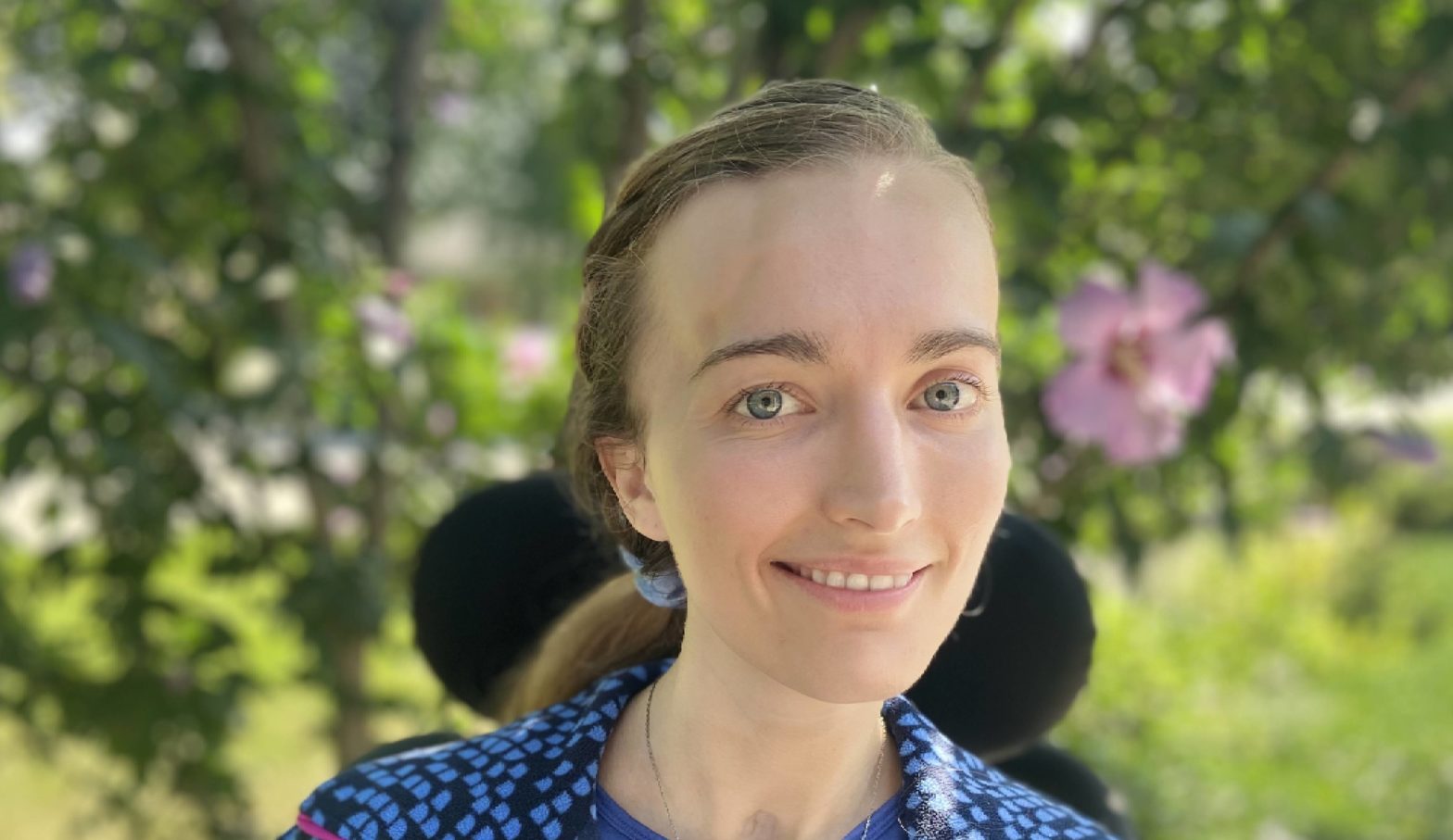 Patient Stories
From life-threatening injuries to a new life journey
A badly injured young woman credits St. Michael's with helping her through a terrible time.
On October 4, 2018, Julia Cawse headed out on her bike to the home where she worked as a nanny. A car hit her. The collision left her with a traumatic brain injury, broken bones and a punctured lung. She wasn't expected to survive.
"The care at St. Michael's is the reason I'm alive," she says.
Julia was rushed to St. Michael's Hospital, renowned for having one of the highest trauma survival rates in North America. St. Michael's handles the most complex trauma cases in Toronto and the surrounding region.
She spent two months in a coma in intensive care. When she awoke, Julia began an arduous journey of rehabilitation.
She says her spirits were buoyed by her daily visits from parents and friends and the help — and kindness — of the nurses and staff who cared for her around the clock.
"One of my nurses had her son make me homemade Jell-O because I couldn't swallow anything else at the time," she says. "And another group of nurses gave me a necklace that says 'Strong,' which is a special gift I still wear."
Julia faced her challenge with courage and unfailing positivity. She is learning to walk once again — a goal many thought was out of reach. She's running her own small business selling greeting cards. And that's just the beginning of what Julia believes she can accomplish.
She is grateful for the donors and community who support St. Michael's Hospital and Providence Healthcare.
"Your generosity is what allows patients like me to experience care and love, and that's the most powerful thing of all," says Julia. "Your generosity opens doors of opportunity and possibility."
Show your support for our care teams by making a donation to St. Michael's Foundation today.