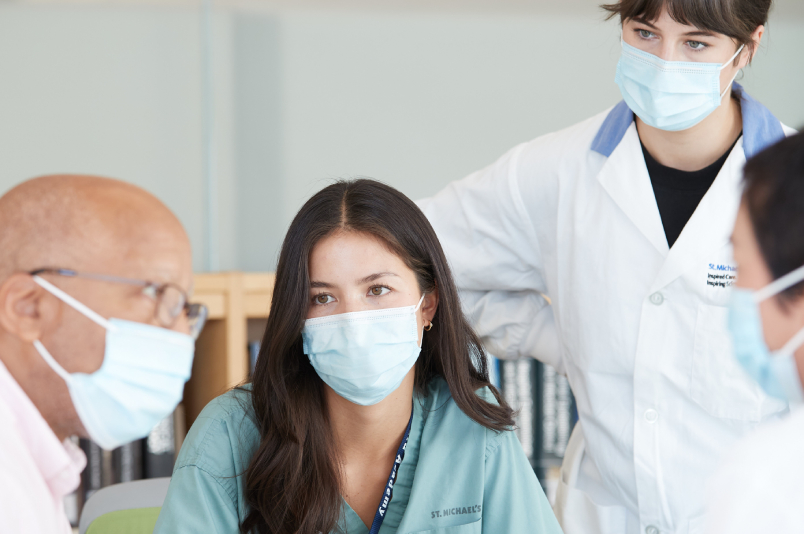 Medical students learn to treat patients as well as illness
We're taking a different approach to education, recruiting the best teachers for medical students we can think of: patients.
Dr. Jory Simpson says he can teach medical students how to become doctors. But he can't teach them what it's like to be a patient about to undergo body-changing surgery or other life-saving treatment. Or what it's like to sit in a waiting room, day after day, week after week.
That's why he enlisted his breast cancer patients to become patient-teachers, helping medical students understand the patient experience.
"Students often think of surgery as cut and done," said Dr. Simpson, Division Head of General Surgery at St. Michael's. "But in real life, we have long relationships with patients." The program changes the way they perceive what it's like to be a patient, and emphasizes the human side of surgery.
"This is about empowering patients and allowing them to tell their own stories about survivorship."
As one of the patient-teacher volunteers said, "I hope to help them realize they need more than a scalpel. They need to get to know the patient, what else is going on in their lives. It's easy to do a mastectomy; it's not as easy to see a patient through to the other side."
To learn more about HUMANCARE, our movement to reinvent Canada's patient experience, click here.