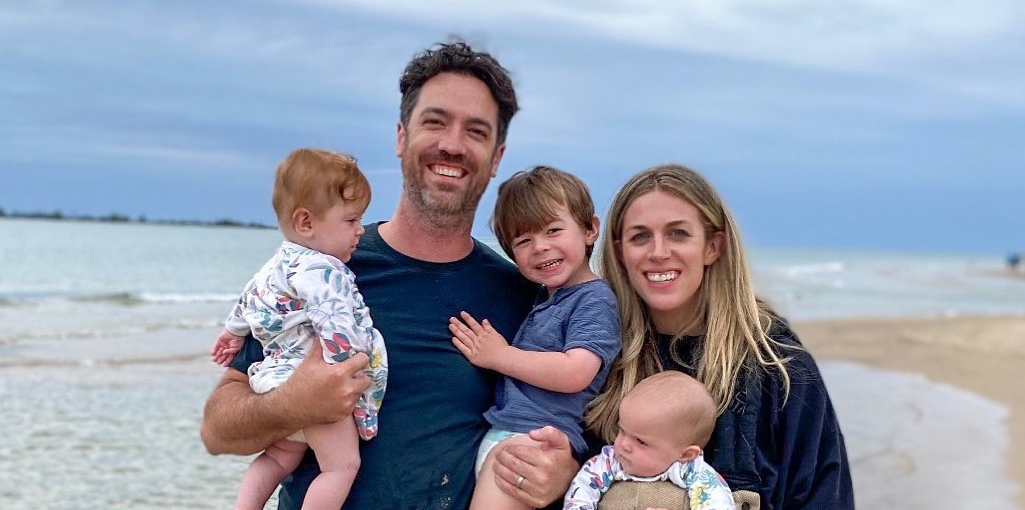 Patient Stories
"I felt respected and heard"
Knix CEO praises St. Michael's maternal care and NICU teams
Knix Wear Inc. founder and CEO Joanna Griffiths has built her brand around inclusivity, with intimate apparel designed for and modelled by people of all shapes, sizes, ages and backgrounds.
It's more than a marketing campaign. She runs her company by creating safe spaces to make everyone feel welcome. Griffiths mentors women entrepreneurs, supports social justice efforts and backs local causes.
In March 2020, one of those causes was PPE for Toronto hospitals and shelters. Working with her suppliers, Griffiths shifted her manufacturing from apparel to PPE. That's how she met Dr. Carmen McCaffrey. As mask supplies dwindled across the city, McCaffrey reached out on behalf of St. Michael's Obstetrics and Gynecology.
When Knix received its first shipment of masks, Griffiths invited Dr. McCaffrey to pick up a bundle. They stayed in touch. When Griffiths learned she was pregnant, she knew who she wanted as her obstetrician. From her first appointment through delivery, Griffiths says she experienced amazing care from Dr. McCaffrey.
"I was blown away by the attention I received," Griffiths says. "I felt like a person and not a number. That's what's so different about St. Mike's."
Not that it was easy. She was carrying twins – "one of the most gruelling, physically intense experiences I have ever had," she remembers – during COVID-19. She had to attend medical appointments alone. She was on her own when she learned that one of her twins had a cyst on her kidney.
It made Griffiths feel even more compassion for women who go through pregnancy in isolation
"I recognize I'm privileged: I come from a family of doctors, I have a partner," she says. "If I feel overwhelmed, I think, wow, what about somebody who doesn't have that same support network?'"
Her pandemic pregnancy also increased her appreciation for St. Michael's, which provides maternal care to more mothers experiencing disadvantage than any other hospital in Ontario.
At weekly appointments, her specialists took the time to explain how they would care for her and her girls through delivery – and after. At the 36-week mark, she was admitted to hospital for delivery.
First, Dr. Howard Berger, division lead for Maternal Fetal Medicine, performed an in-utero operation to drain the cyst on the baby's kidney. Then she was induced in an operating room staffed by three medical teams: one for her and each of the twins.
Her delivery was challenging. One of the twins was breach. Her epidural didn't take. When she told her team she was in pain, they immediately administered a spinal tap.
"I felt heard. They trusted what I was saying as being true," she says. "Things go wrong when people don't feel listened to."
Griffiths was home with her twin girls 36 hours later.
She's still in touch with Dr. McCaffrey and is now consulting with Dr. Doug Campbell, director of NICU and Deputy Chief of Pediatrics, about follow-up treatment for the twin who had a cyst on her kidney. Griffiths is a champion of a hospital that provides the same kind of safe space she does.
"That kind of feeling is only possible in an environment where every human is respected for who they are, regardless of where they come from or what their background is," she says, adding with a smile, "I'm Team St. Mike's."