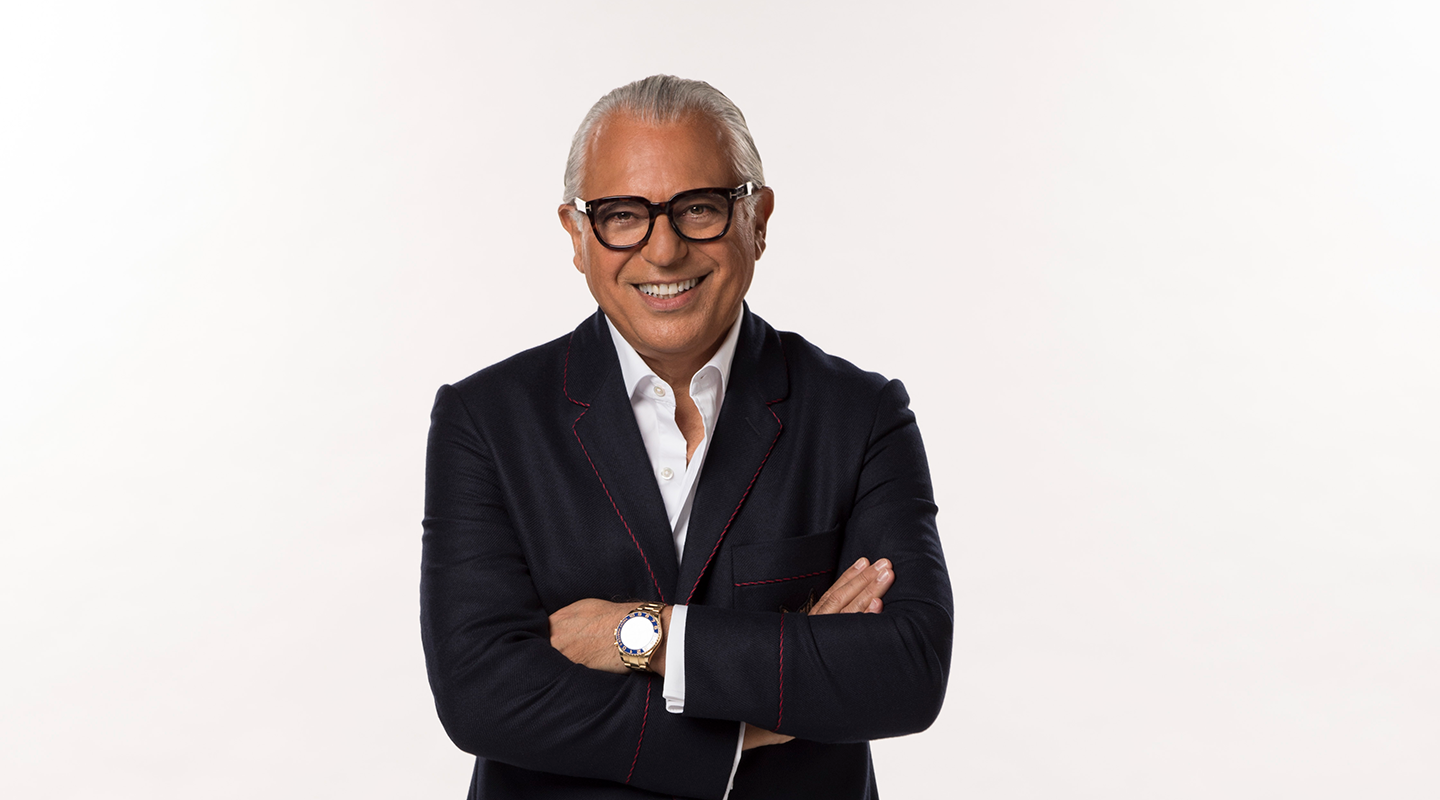 Events
It's the battle of medical breakthroughs
Angels Den judge Joe Mimran on why this live competition will have you on the edge of your seat.
On November 13, thousands gathered at Koerner Hall and online to witness St. Michael's all-star scientists vie for $500,000 in funding at the fifth edition of Angels Den. The gloves were off. The competitors fierce. The pitches riveting. And the interrogation entertaining. When the votes were all tabulated, medical science emerged as the winner. We spoke with legendary entrepreneur and retail magnate Joe Mimran on why Angels Den matters.
There are so many causes to invest in today. Why did you choose St. Michael's Hospital and Angels Den?
I was intrigued by the format of Angels Den – it's a novel, unique and interesting way for a hospital to raise awareness of the work it is doing. It is definitely a transportable idea. And the more I delved into St. Mike's, the more I realized what a great hospital it is. This will be my third year being involved, and I'm proud of how much it has grown over that time.
Looking back, is there one project that simply made your jaw drop?
There is no single project that stands out. What's been so interesting has been to watch the scientists and doctors pitch their ideas. When you see them and what they are doing to make the world a better place, and how hard they work to raise the little bit of funding they need to do their projects – my jaw drops and I am humbled.
From your perspective, why should people attend or sponsor Angels Den? What's in it for them?
There is huge entertainment value, first of all – it is a riveting couple of hours of pitches. It opens up a new way of looking at what hospitals in general do and St. Mike's in particular – what goes on behind the scenes. It really opens up another world. We all know that hospitals do great work. What we see is how truly groundbreaking that work can be.
The event also brings the community together, it brings people in closer, gets them involved in a far more engaging way. This coming together doesn't have to stem from a tragic event in someone's life; it can come, like in this case, from embracing great scientific minds trying to do great work. That is what is so compelling and what people should come out to experience themselves.
What parallels do you see between investing in startups and investing in the kinds of scientific discoveries you see on stage at Angels Den?
It's the same process. Someone has a great idea. There is a need in the marketplace. They try to service that need. And it's up to us to determine what kind of investment to make to bring it to fruition.
The difference is the motivation: the scientists are not motivated by profit or the bottom line, but by results.
I look at this as an investment in community, and in the best-in-science and best-in-technology ideas of the future. What's exciting is that you never know which ones will go around the world.
The health-care landscape is changing rapidly. Scientists are harnessing the power of AI to challenge the limits of our imagination and robots are performing surgeries. A number of the innovations being pitched hinge on advances in AI. What's your take on the current trend?
AI is the most revolutionary science to emerge in a long time. It is incredibly powerful and will change the way we do things, especially in the medical world. Many countries are investing heavily in AI, and Toronto of course is a global hub and pioneer in this field. I'm intrigued to see how these scientists are harnessing massive amounts of data to glean new advances: this is the future.
What's been the best part of your involvement with Angels Den?
Experiencing the relentless enthusiasm, the friendliness and the inclusiveness of everyone at St. Mike's who's been involved: the donors, the scientists, the staff, the volunteers. I want to give a shout-out to Melissa Martin and Gwen Harvey, our phenomenal co-chairs, for making it such a success. It now has an audience of 1,000! Everyone is truly dedicated to making St. Mike's world class. This spirit hearkens back to the roots of St. Mike's. It is everyone's hospital.
Click here to watch the livestream or learn more about Angels Den.