Prevention is as important to Canadians as intervention. Thankfully, St. Michael's is a research powerhouse. Our 1,000 scientists are uncovering the causes of diseases, designing new devices, testing treatments, and influencing health-care practice and policy. Now, we're exploring innovative ways to prevent illness and customize treatment to each individual.

A patient is in intensive care, struggling to breathe. His lungs aren't working. He's put on a mechanical ventilator, which pushes air into his lungs. He could be on it for a long time – until his immune system kicks in, his illness clears, and his body starts to recover.

Mechanical ventilation can save lives. It saved so many during the worst of COVID-19. But it's painful and uncomfortable for the patient. And it can seriously damage the airway and lungs, hurt the diaphragm, reduce the amount of blood the heart pumps out, and make oxygen toxic. These complications might end up causing longer hospital stays, disability, or even death.  

What's more, no two patients are alike – so mechanical ventilation can't be a one-size-fits-all treatment. Here's the challenge: How can we make sure the patient gets the full benefit of mechanical ventilation, with none of its terrible side effects?

Thanks to St. Michael's Dr. Laurent Brochard, one of the world's top experts, mechanical ventilation is about to become a lot more precise and customized.

Working with St. Michael's data scientists, his team is using artificial intelligence and machine learning to create algorithms that can analyze, minute-by-minute, what's happening to an individual patient and make recommendations to the ICU team. The clinicians then apply their own expertise and knowledge of the patient's history to make the adjustments needed to give the patient the best chance at recovery.

It's the future of personalized mechanical ventilation. It's HUMANCARE.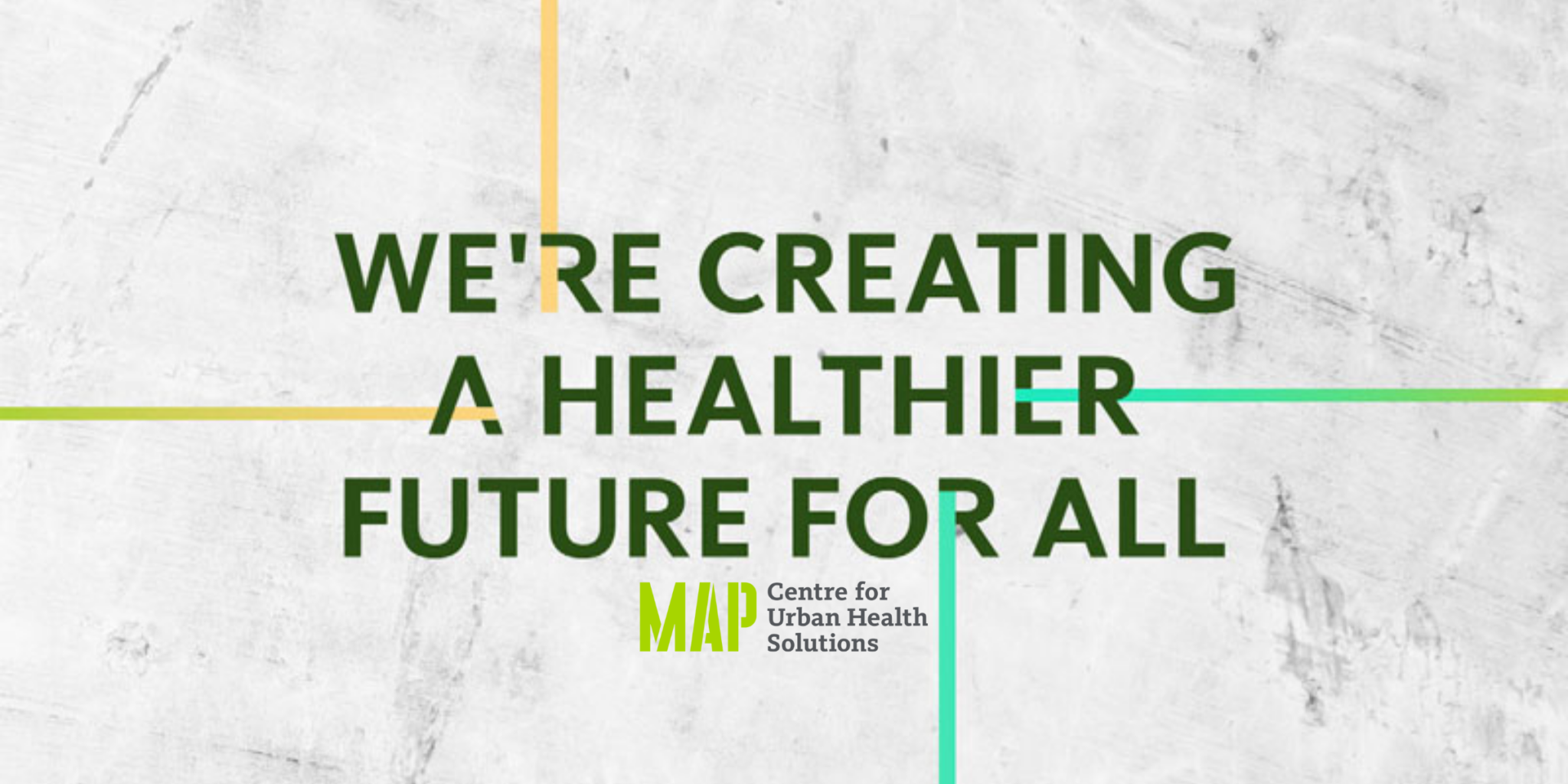 As the COVID-19 pandemic rapidly changed the world, inequities deepened. Equitable, inclusive health solutions are urgently needed — now more than ever.
 
MAP Centre for Urban Health Solutions is a world-leading research centre dedicated to creating a healthier future for all. MAP scientists design and test real-world solutions to complex, community health problems – many at the intersection of health and equity. Together with MAP's community and policy partners, they are charting the way to the world's healthiest cities: places where people, communities, and the political, economic, social, environmental, and health infrastructures come together so that everyone can thrive.
 
Building on this groundbreaking work and responding to the ever-more urgent need in our communities, MAP scientists are poised to launch and expand several important initiatives with enormous potential for impact. From early-stage research opportunities to larger scale interventions to reach thousands across Canada, these exciting initiatives are focused on ending chronic homelessness, violence at home, the opioid crisis, chronic disease inequities, and the spread of sexually transmitted/blood-borne infections.

Learn More

It's a nightmare. Brain cancer accounts for more years of life lost than any other cancer – that's because it often strikes people who are otherwise young and healthy. And because every cancer has its own identity – its genetic code – genetic testing is key to getting the right treatment.

But genetic testing is costly, so much so that only a few urban hospitals can afford the expensive equipment, which means not everyone has access. It can also take weeks to get the results – and delay urgent treatments. In the meantime, the cancer can come back.

St. Michael's pathologist Dr. Rola Saleeb and neurosurgeon Dr. Sunit Das, a neurosurgeon, have an answer. They are working on a faster genetic test for cancer using next-generation sequencers and genome engineering. The device is as small as a cell phone, costs about a thousand dollars, and streamlines multiple tests into one that can be completed in three days. So it can be made available to every hospital without the facilities needed now for testing. And it has the potential to be used to test other cancers – and other illnesses. That's personalized diagnostics, at a fraction of the cost.
Get in Touch
Have a question? Want to learn more about the Foundation's work and how you can get involved? Interested in supporting a specific area of care at St. Michael's or Providence? We'd love to talk with you.