We believe it is. And St. Michael's preeminent MAP Centre for Urban Health Solutions is showing the world how.

Photo: Dr. Dan Werb, MAP scientist who is studying how to stop injection drug use before it begins.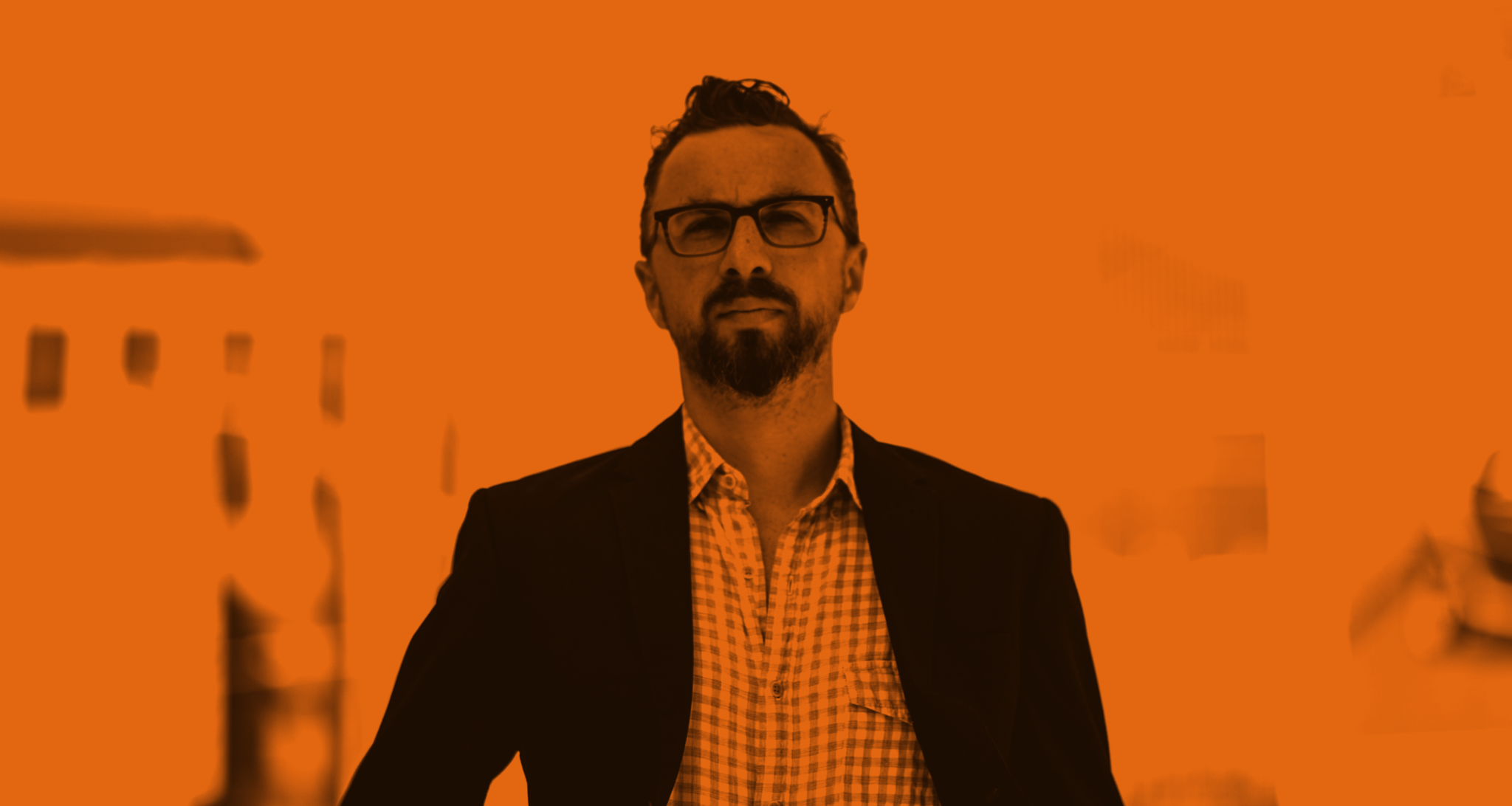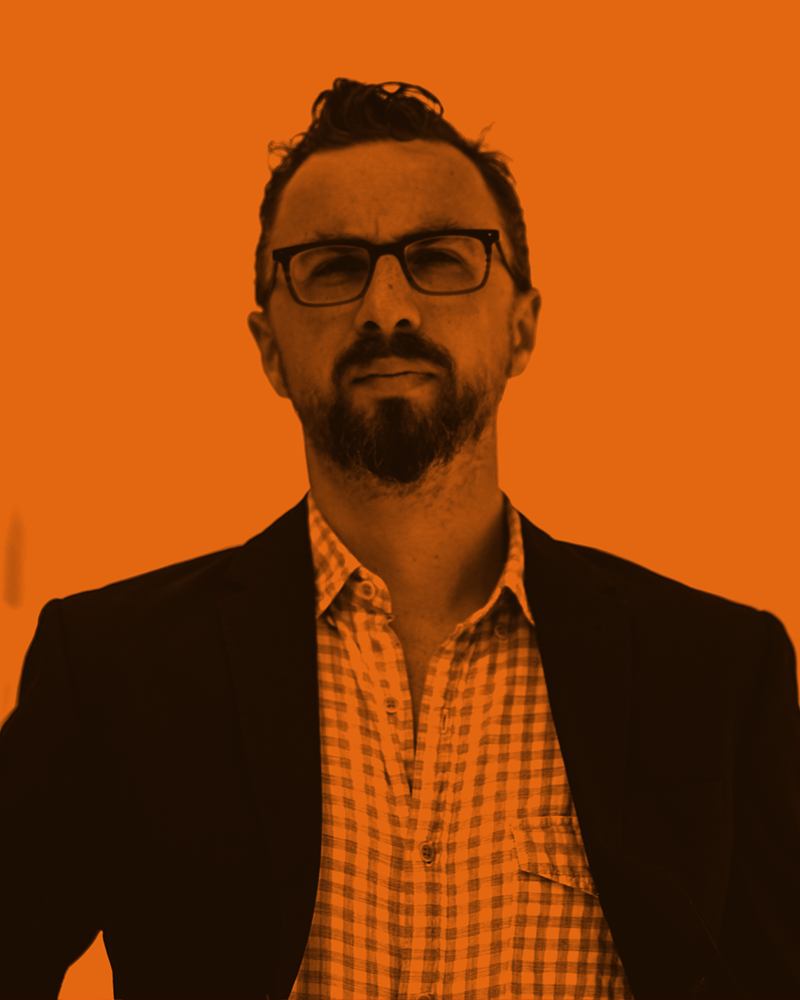 Join our $25-million campaign to end the urban health crisis.

Homelessness. Addictions. Healthy childhood development. The opioid crisis. World-leading scientists at MAP Centre for Urban Health Solutions are taking on the toughest urban health challenges.

We are facing an urban health crisis. In Toronto, more than 9,000 people are homeless on any given night. In the last five years, one in eight of us has had a friend or family member become addicted to opioids. And across the country, at least a million Canadians have to choose between food and rent to afford their prescriptions.
Internationally recognized for groundbreaking science and street-level solutions, MAP has changed the way the world understands the impact of social inequality on health. Together with its community and policy partners, MAP is charting the way to the world's healthiest cities.

Generous donors have supported research-based innovations and interventions to test new approaches to end chronic homelessness, stop the transmission of HIV, bring health care experts into inner-city schools, and ensure people never have to choose between buying their medication and paying the rent. They worked.

MAP is now ready to scale up these innovations in cities across Canada. Join us.

DONATE
The Intersection of Health & Inequality
Join Us
Learn more about how you can help.

Read
Our Leadership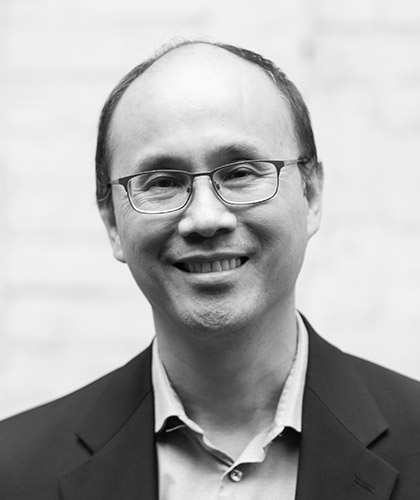 Dr. Stephen Hwang

MAP director Dr. Stephen Hwang is one of the world's most renowned researchers in homelessness, housing and health. His groundbreaking research has changed the conversation about homelessness and precarious housing in Canada — from inevitable to preventable crises.
Dr. Hwang was the first to quantify the profound impact that homelessness can have on a person's life expectancy, proving that homeless men are eight times as likely to die as men in the general population. He co-led the At Home/Chez Soi study, the largest randomized controlled trial in history to evaluate solutions to address homelessness. Its success testing the "Housing First" approach influenced the province of Ontario to set a goal to end chronic homelessness by 2025.

He is also the St. Michael's Hospital Chair in Homelessness, Housing and Health, a scientist with the Li Ka Shing Knowledge Institute, and a professor in the University of Toronto's Department of Medicine, Dalla Lana School of Public Health and Institute of Health Policy, Management and Evaluation. An internal-medicine physician at St. Michael's Hospital, Dr. Hwang conducts a weekly clinic at Seaton House, Canada's largest homeless shelter for men.

Meet the scientists
Co-Chairs
John Cassaday
John A. Lederer
Members
Patricia Lace
David Boone
David Crawford
Dr. Robert J. Howard
Ken Hugessen
Jane Humphreys
Dr. Stephen Hwang
Martine Irman
Dr. Patricia O'Campo
Honourable David Peterson
Dr. Ori Rotstein
Helen Sinclair
Did You Know?
MAP Centre for Urban Health Solutions led the Toronto arm of the largest trial in Canadian history – At Home/Chez Soi – to evaluate solutions to end chronic homelessness, which has prompted the Ontario government to set a goal to end chronic homelessness by 2025.
Research & Innovation
MAP's internationally renowned scientists are tackling social inequality by reimagining the delivery of health care.
Did You Know?
St. Michael's MAP Centre for Urban Health Solutions developed an electronic screening app for women experiencing intimate partner violence that identifies red flags early and provides resources to get them help more quickly.
Donor Stories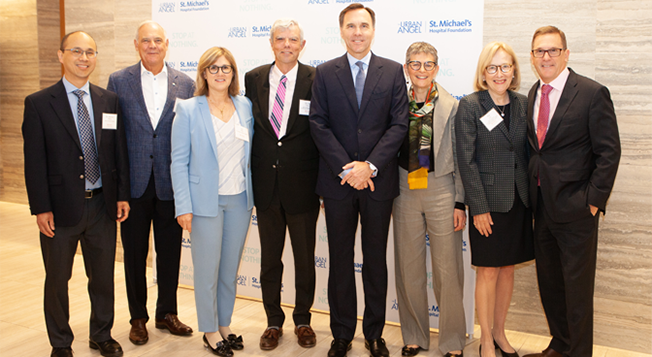 Scotiabank hosts Breakfast of Influencers
The event raised $1.16 million for MAP, a pathbreaking research centre that is using innovative, solutions-focused approaches to intervene at the intersection of poverty and health.
Read more

Colin Irving, Volunteer Navigator
Irving family's gift to St. Michael's in support of patients experiencing disadvantage honours a life of service.
Read more
Patient Care

How Beulah Jarvis got her life back
Research has shown that free essential medication saves lives and billions of dollars for the health system.
Read more
Get in Touch
For more information on opportunities to support the MAP Centre for Urban Health Solutions, please contact:

Sue DeLisle
Campaign Director – MAP