Click here to go on a virtual tour of the BARLO MS Centre
LIVE EVENT STREAM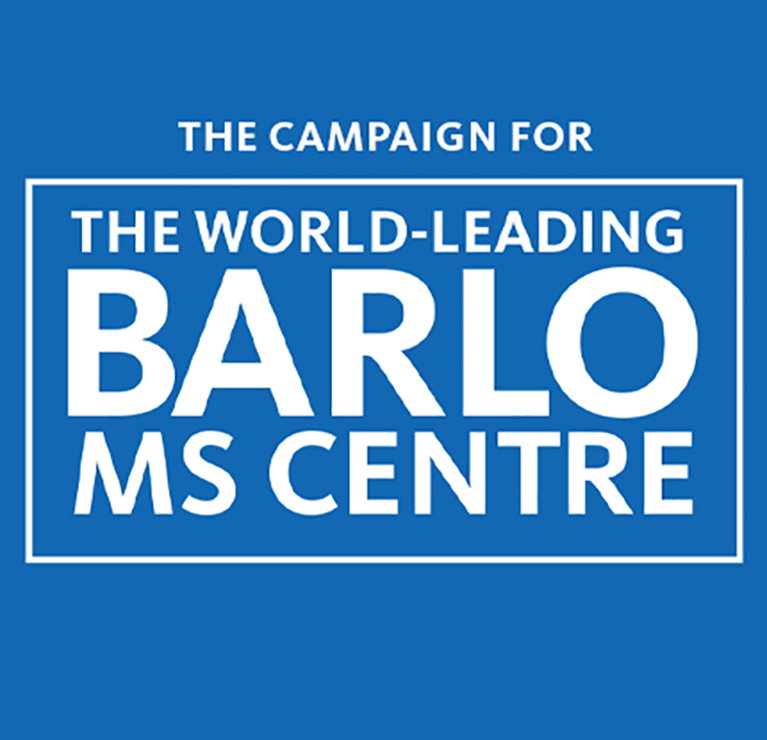 St. Michael's work in multiple sclerosis is legendary. Thanks to our $42-million campaign to build the world-leading BARLO MS Centre, it is about to be revolutionary.

St. Michael's MS clinic began in 1981, and it's now the largest MS clinic in North America and one of the top five MS centres in the world. Our renowned neurologists inform science and medical practice around the globe.

Now we have the chance to do what was once unimaginable: catapult MS research to a whole new sphere of progress and break the back of a disease that has proven intractable.
The name BARLO MS Centre is a mashup, honouring the two families who collectively donated $20 million to get it started: John and Jocelyn Barford, and Jon and Nancy Love. When it's completed, the 30,000 sq. ft. centre will offer one-stop care. Neurologists, nurses, social workers, neuropsychologists, physiotherapists, occupational therapists, speech therapists and other professionals will provide care for the patient's body, mind and life — all in a single location. Here's what patients will have access to in our BARLO MS Centre.

· Gym: With specialized workouts on site, patients can improve strength and bladder and bowel function, and reduce fatigue and depression.

· Independent Living Lab: Here, staff teach patients how to adapt the rooms in their homes, with things like entrance ramps for wheelchairs, adjustable table heights, easy-to-grasp cupboard handles, and voice-command lights and appliances. Occupational therapists also advise on low-tech fixes, such as wider forks for patients struggling with fine motor skills, or risers for chairs that make it easier to sit down.

· The infusion Innovation Centre: Some patients with aggressive or advanced MS need infusion treatments to alleviate symptoms. Here, we will also conduct research to discover new therapies.The infusion area is designed for comfort, with cozy chairs and couches, room for families and private seating for those who'd rather sit quietly by themselves.

· Group Physiotherapy Studio: With MS, legs, arms and joints may no longer respond, and balance can be challenging. Cushioned floors make for comfortable group yoga, tai chi, aerobics and exercise ball sessions.

· Cognitive Lab: Neuropsychiatrists and neuropsychologists assess patients' attention and information-processing speed. The team can then create individualized cognitive therapy plans. With the help of computers, patients learn to improve their working memory and language skills.

· Speech Therapy Room: Therapists work with MS patients to strengthen their speech and swallowing muscles, and relearn how to speak clearly.

· Social Work Room: To deal with their new reality, some people with MS need advice around things like how to get disability payments, manage personal finances, find patient support groups or explain changes to their children. Social workers pinpoint the issue, offer practical solutions and connect patients with resources.

·  Patient Lobby: The stairway at the centre of the lobby is a site for physical therapy and a podium for education. It's also more than a physical connection between two floors. The majestic stairway is a symbol of the integrated model of care inside the BARLO MS Centre.

Here's the good news. We're almost there. You can help us go all the way.

DONATE
Donor Stories
Thanks to the fierce commitment of our donors, the BARLO MS Centre is setting the standard of research and care throughout the world.
Our Leadership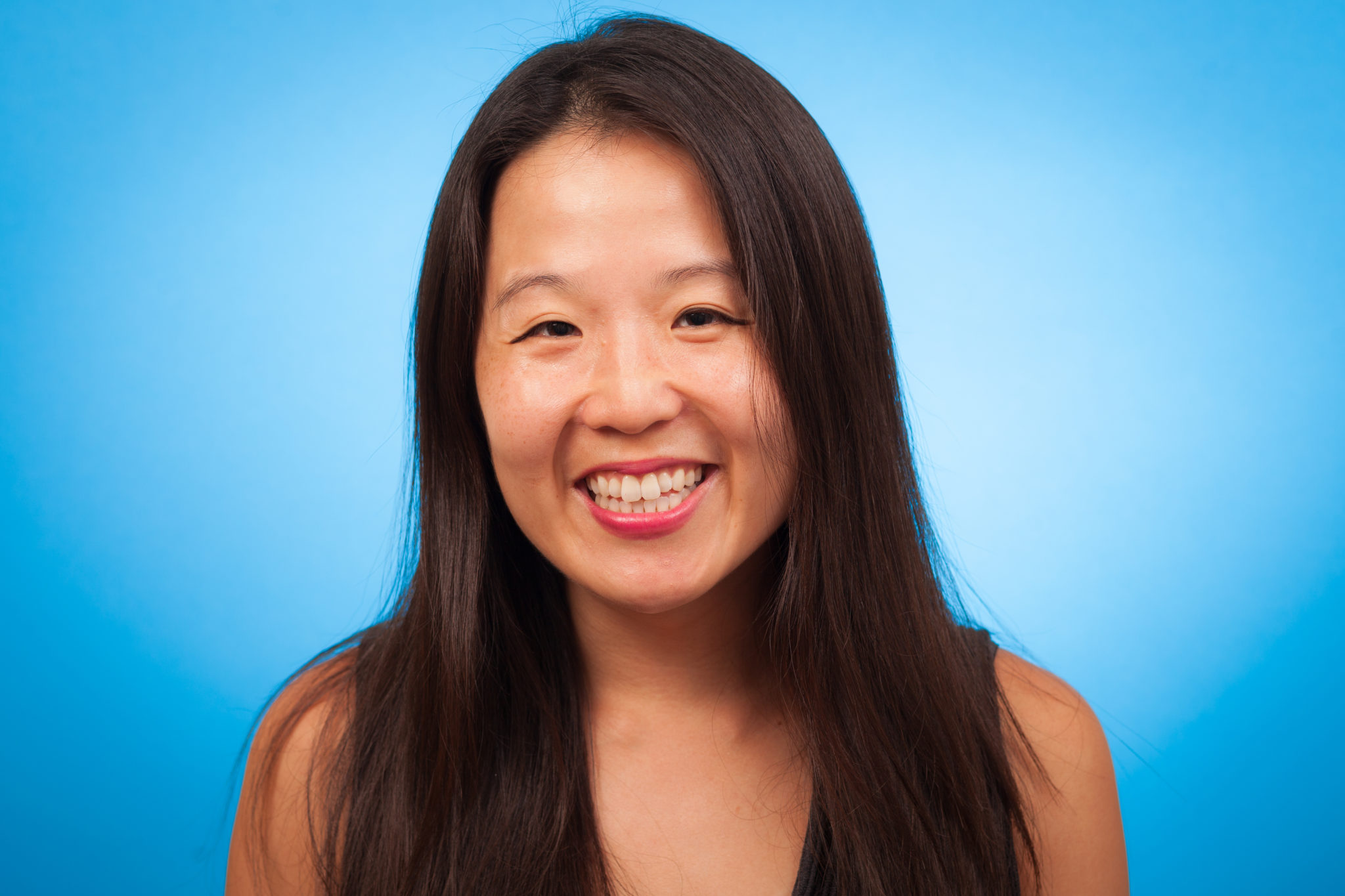 Dr. Jiwon Oh, Clinic Director

Together with St. Michael's preeminent MS team, Dr. Oh is creating a global powerhouse in MS research and care.

Dr. Jiwon Oh is among the only researchers in the world using multiple advanced imaging techniques – including diffusion tensor imaging, magnetization transfer imaging and functional MRI – to explore the impact of multiple sclerosis on spinal cord tissue.

It's all in service of helping her predict who will and won't develop MS, even before symptoms appear. Early diagnosis means early treatment, with drugs matched to each patient's needs.

The potential is awesome. "We're hoping that the better insight we have into this stage, the more likely we'll be to develop treatments that can prevent the disease before it begins," she says.
Advanced imaging is also helping Dr. Oh develop greater insight into how the disease progresses which in turn can provide specific targets for drugs. "We really need treatments to repair what has already been damaged," says Dr. Oh.

Dr. Oh came to St. Michael's in 2014 after a clinical fellowship in neurology at Johns Hopkins University in Baltimore. Now she is assistant professor of Medicine in the Division of Neurology at the University of Toronto, a staff neurologist at St. Michael's Hospital, a scientist at the Keenan Research Centre of the Li Ka Shing Knowledge Institute and a part-time assistant professor in the Department of Neurology at Johns Hopkins University.

Dr. Oh is also the Executive Secretary and one of the founding steering committee members of the North American Imaging in MS Cooperative (NAIMS). It's a multi-national collaborative MRI research program in MS. Finally, she is leading the Canadian Prospective Cohort Study to Understand Progression in MS (CanProCo), which is a national study designed to better understand progression in MS.

Read more in our one-on-one with Dr. Oh.
Members
Greg Belton
Lisa Fruitman
Pat Meneley
Dr. Jiwon Oh
Dr. Ori Rotstein
Thomas D. Woods
Did You Know?
St. Michael's MS clinic is the largest in North America and among the top five in the world.
Research & Innovation
St. Michael's BARLO MS Centre scientists are among the world's foremost MS investigators.
Patient Care
The BARLO MS Centre's model of care is nothing short of revolutionary.
Get in Touch
To learn more about opportunities to fund St. Michael's BARLO MS Centre, contact:

Stephany Intriago
Senior Philanthropy Officer