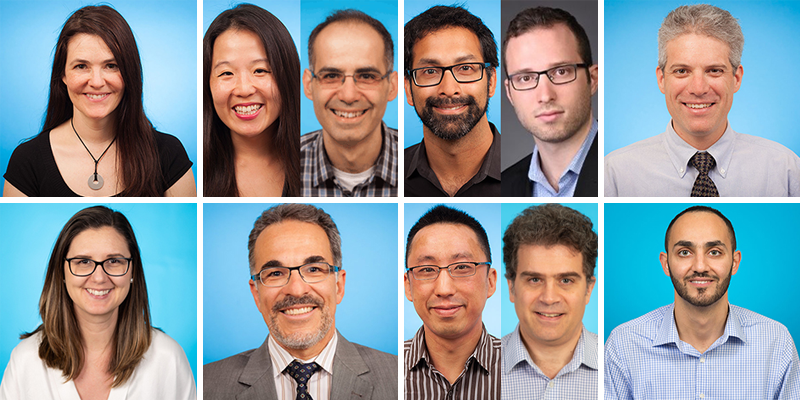 Events
The final eight
St. Michael's Hospital's top scientists vie for $500,000 in funding at the fifth annual Angels Den — meet the candidates.
What do a blood test for an arterial disease, a detector for kidney scars and a childhood obesity predictor have in common? They're among the finalists in the fifth annual Angels Den, a battle of medical research breakthroughs at St. Michael's Hospital. And it all takes place on November 13 at Koerner Hall.
This year, you can watch from the comfort of your own home by livestreaming. And along with our three celebrity judges, 40 jurors and the 1,000-strong audience, your vote counts. The audience gets to select which scientific innovation deserves the People's Choice Award.
To give you a head start, here are the final eight candidates. Over the past year, they've survived rigorous rounds of reviews and beat out 32 other contestants to compete in the two main categories. Now they are vying for the richest medical research prize pot in Canada – $500,000 in total funding.
There are two categories.
Competing for the Keenan Biomedical Innovation Prize, which supports new tools, drugs, treatments and technologies that help us live longer, healthier lives: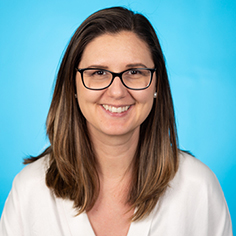 Dr. Monica Farcas: IrriGREAT – A device that keeps fluid bags from running dry
The problem? Physicians use fluids to wash away debris and blood after endoscopic surgery. The common way to administer those fluids is through a system that relies on nurses to monitor and switch bags of fluids and adjust the inflow rate. Complications arise when the operating room gets busy and bags run dry.
Her solution? A device that automates the irrigation system by switching from one bag to another. "As a physician and an engineer," says Dr. Farcas, "I saw there was a simple solution that can be implemented by designing a small device that will make a huge difference to both patients and the surgical team."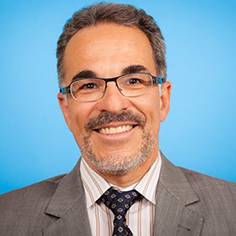 Dr. Joao Rezende-Neto: The Liver Airbag – A device that helps surgeons save livers
The problem? The liver is the most frequently injured abdominal organ in trauma, yet there is no device to control bleeding during surgery without impairing the physician's view of the liver.
His solution? An inflatable, transparent and non-adherent liver airbag that allows surgeons to see and control bleeding, and safely remove the surgical packing.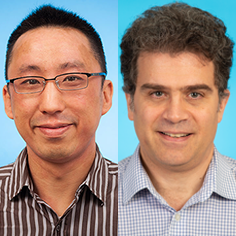 Dr. Darren Yuen and Dr. Michael Kolios: Kidney Scar Screener – A technique to assess the health of donor kidneys
The problem? Patients in need of a kidney transplant often wait up to eight years for a donor. Because of the great demand and with no way to assess the health of a donor kidney, doctors are forced to accept kidneys that may already be scarred and could fail within a couple of years of transplant.
Their solution? An ultrasound imaging technique that can measure scarring in donor kidneys before transplant so doctors can select the best kidneys for transplantation.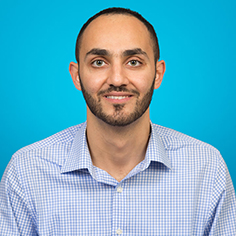 Dr. Mohammad Qadura: Artery Alert – A limb-saving blood test
The problem? Peripheral arterial disease (PAD), the hardening of arteries in the legs, affects 200 million people worldwide. It can lead to amputation and even death. Yet because we lack diagnostic tools and blood tests, PAD goes undiagnosed in 75 per cent of patients.
His solution? A biomarker (blood-based test) to screen blood and diagnose PAD. "My hope," says Dr. Qadura, "is that this blood test will significantly curtail the disability, morbidity and mortality facing millions of PAD patients in Canada and around the world."
---
And up for the Odette Social Innovation Prize – which supports unconventional solutions to improve the delivery of and access to health care: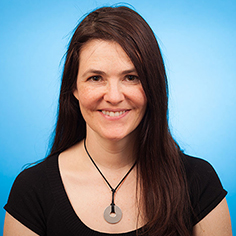 Dr. Nancy Baxter: Surgical Succession – Surgeon skill evaluation
The issue? There is no mandatory retirement age for surgeons in Canada, and no way to evaluate the skills or competence of older surgeons to ensure they are safe to practice.
Her idea? Using hard data to evaluate the relationship between a surgeon's age and patient outcomes, and developing an action plan to determine when it's time for surgeons to retire. As Dr. Baxter explains, "I may need surgery at some point in the future, yet I know we don't do a great job regulating when surgeons should 'hang up the scalpel.' My goal is to change that."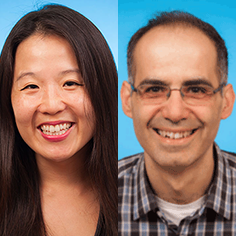 Dr. Tony Antoniou and Dr. Jiwon Oh: Tailor Made – Personalized multiple sclerosis treatment
The issue? Canada has the highest rate of multiple sclerosis in the world. While there are more treatment options, doctors still don't have the tools to predict the course of the disease in an individual patient.
Their idea? An artificial intelligence (AI) tool to predict a specific patient's risk of relapse and personalize their treatments.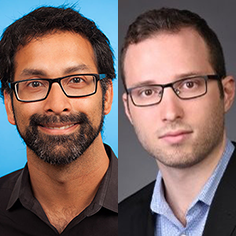 Dr. Noah Crampton and Dr. Andrew Pinto: Autoscribe – Automating patient appointment notes
The issue? Physicians spend hours updating charts and medical records, which limits their time with their patients.
Their idea? An artificial intelligence (AI) tool to transcribe doctor-patient discussions and automatically generate medical notes, test requisitions and prescriptions so doctors can spend more time focused on patients. According to Drs. Crampton and Pinto, "We want to restore the humanity in medicine."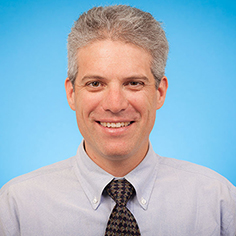 Dr. Jonathon Maguire: (ECHO) Early Childhood Health Optimizer – Software that detects kids at highest risk for obesity
The issue? One in four Canadian children is overweight. Childhood obesity will be the leading cause of cardiovascular disease in the next century, but current interventions are too costly and unrealistic to use for every child.
His idea? A tool to predict which children are at high risk of obesity so we can intervene early. "Children have enormous potential to shape our future," says Dr. Maguire. "I want to tap into that potential by improving the health of Canadians over their entire lives."
Click here to learn more about Angels Den or watch the livestream.