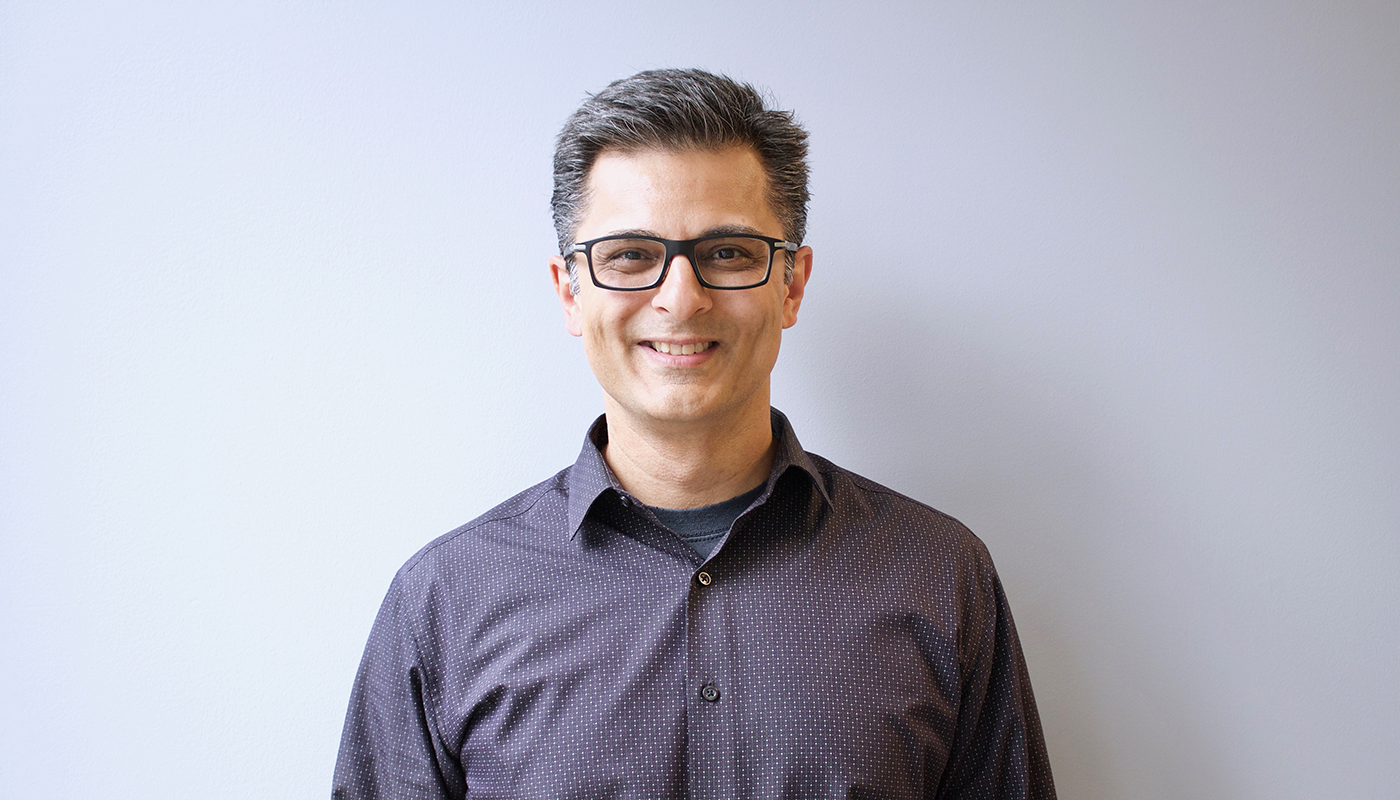 All-Stars
St. Michael's leading the country in AI
Dr. Muhammad Mamdani is our new VP of Data Science and Advanced Analytics, and the Odette Chair in Advanced Analytics.
What if physicians could predict which patients need immediate attention in the ICU? What if nurses could save 90 minutes of administration time every single day? What if we could anticipate a sudden rise in the need for hospital beds? And what would it be like to get mammogram results the same day, rather than wait days or weeks to find out if something is wrong?
It's happening. That's thanks to the team led by Dr. Muhammad Mamdani, Director of St. Michael's Li Ka Shing Centre for Healthcare Analytics Research and Training, who has been named the St. Michael's Odette Chair in Advanced Analytics as well as Unity Health Toronto's first VP of Data Science and Advanced Analytics — the first position of its kind in Canada.
Dr. Mamdani is a pioneer in the application of advanced analytics in health care. As VP, he and his team will use data analytics and AI to improve hospital efficiency and patient experience not only at St. Michael's, but across the Unity Health network. And he sees his new role as a sign that the network is taking the massive potential of AI seriously.
"I think it's a pretty bold step for this organization to create this position," says Dr. Mamdani, who adds that health care lags behind other sectors in capitalizing on data analytics, although there are many places where it could contribute.
"The possibilities are virtually endless," he says. "Our group is managing over 20 projects right now, and demand has far outstripped supply. In fact, there are so many possible applications that we have to sit down and prioritize what's important to our organization — and that's patient experience, operational efficiency and quality, a big umbrella that includes safety, patient outcomes, all that good stuff."
Dr. Mamdani points out that while collecting data is invaluable, ensuring it's useful and properly interpreted is key. "It can do so much, but we have to first understand the data's quality, because if you put garbage into an algorithm, it's going to spit garbage back out," he says. "So we spend a lot of time and energy understanding the data that we have, and its nuances and limitations. And this is definitely a team sport, so we work closely with clinicians and experts who can tell us if the data is usable."
"They say AI today is like an eight-year-old, and you don't give an eight-year-old a pair of scissors and let them run. You provide guidance, and that's where our clinicians and experts come in. But the nice thing about this eight-year-old is that it never forgets anything, and it will do what you tell it to do."
This is a busy month for Dr. Mamdani. He'll be involved in St. Michael's Research Month and is the keynote speaker at Angels Den's Dialogue in the Den, after winning its Social Innovation prize last year. "Angels Den is the epitome of innovation," he says of Canada's hottest medical research competition. "It's where you get scientists thinking about what people need, and aware that their research can be translatable into practice that has impact and value.
"If we step back and really think about the talent set that we have at the Li Ka Shing Knowledge Institute and Unity Health, it's incredible."
Click here to learn more about Research & Innovation at St. Michael's.