Canadians say they want great treatment, shortened wait times and for their health-care providers to have access to their medical records.* So we're leading a global digital transformation in health care. That means tapping into big data to make hospitals safer and more effective. Using AI to predict which patients are at risk of dying before it's too late, and to rip through years of clinical notes to make better treatment decisions. And it means electronic patient records, so patients don't have to retell their stories over and over again.
*2021 National Opinion Poll by Leger Canada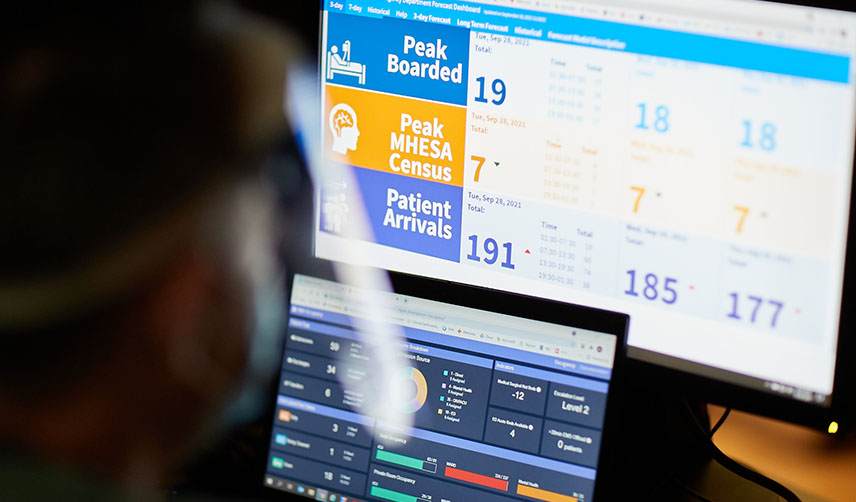 Our Institute for Artificial Intelligence is already home to Canada's most advanced data, analytics and applications in health. Now join us in building a global network that will set a new standard for hospitals around the world.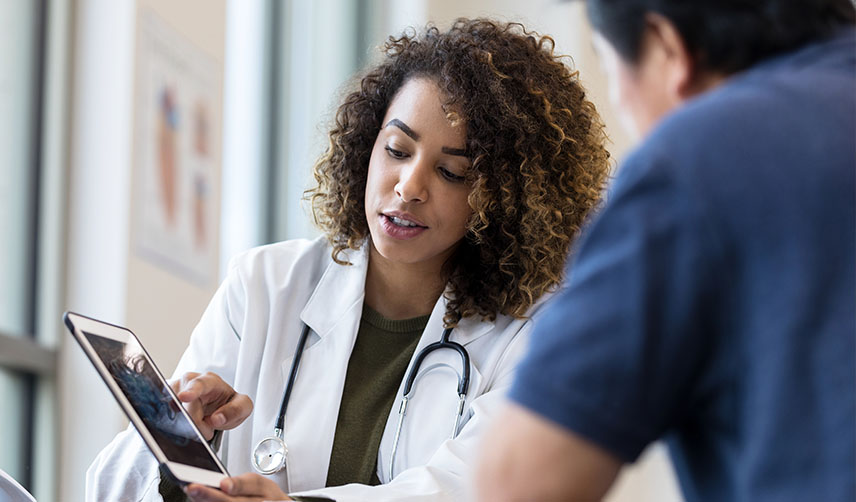 No more telling your story over and over again. We're reinventing the electronic patient record system. With your support, those involved in your health-care journey will have access to the right data, at the right time to make the best decisions.

The resident on call checked on her patient and reviewed the chart. The patient appeared to be doing well. But at 11 pm, she got a high-risk alert via CHARTWATCH, an AI program developed at St. Michael's. The resident quickly re-assessed the patient and called the ICU team. They intervened quickly and the patient stabilized. The resident credits CHARTWATCH for raising the alarm.  

The ICU can save lives. But staff can't always tell when a patient's condition is about to worsen, and patients can arrive too late at the ICU. There are also times when patients can avoid the ICU altogether if their condition is recognized and treated early enough.

That's why we created CHARTWATCH. It's an early-warning system that looks at 100 different variables in a patient's chart every hour, and determines the patient's risk of needing ICU care within the next 24 hours. When CHARTWATCH flags a patient at high risk – that triggers the health-care teams to intervene fast.
Get in Touch
Have a question? Want to learn more about the Foundation's work and how you can get involved? Interested in supporting a specific area of care at St. Michael's or Providence? We'd love to talk with you.