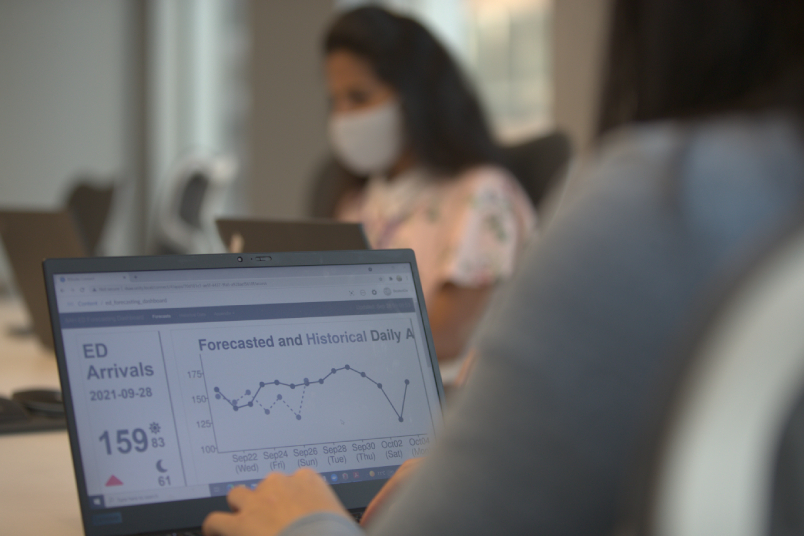 THE ALARM THAT SAVES LIVES
St. Michael's CHARTWATCH is an invention that warns health teams if a patient will soon need to go to the ICU.
The resident on call checked on her patient and reviewed the chart. Everything looked fine. But at 11 pm, she got a high-risk alert via CHARTWATCH, an AI program developed at St. Michael's. Things were no longer fine, and the resident quickly called the ICU team. They intervened quickly and the patient stabilized. The resident credits CHARTWATCH for raising the alarm, and possibly saving the patient's life.
Staff cannot always tell when a patient's condition is about to worsen, and so there are times when patients simply arrive at the ICU too late. There are also times when patients could have avoided the ICU altogether if their condition had been recognized and treated early enough.
That's why we created CHARTWATCH. It's an early-warning system that looks at 100 different variables in a patient's chart every hour, and determines the patient's risk of needing ICU care within the next 24 hours. When CHARTWATCH flags a patient at high risk – health-care teams know to intervene fast.
To learn more about HUMANCARE, our movement to reinvent Canada's patient experience, click here.