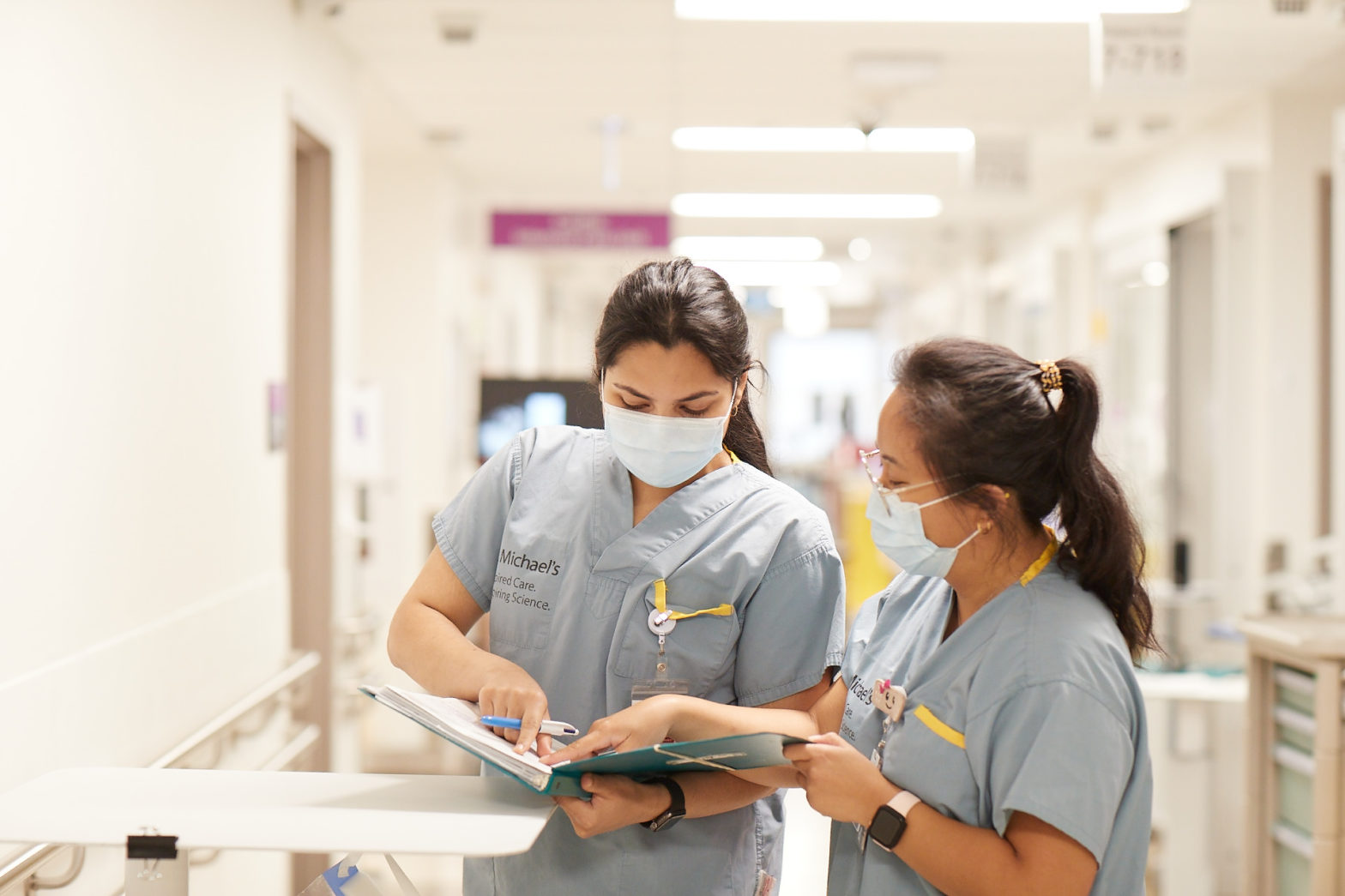 My patient experience
A firsthand account of the perks and perils of being a patient at the peak of the pandemic.
Admission to hospital tends to bring with it two streams of feelings: 'Thank God I'll get my issues dealt with', and 'Oh Dear God! What are they going to do to me?'
Settling in as a patient at St. Michael's is made much easier by the welcome given at each step of the way. By the time you have that blanket pulled up to your chin in bed, and the attending nurse has hung that reassuring call bell within reach, you are already feeling the familial care you would not have expected.
Hospitals are noisy. Signals and coded messages float by. Nurses try not to disturb you, but you always hear things. You hear nurses talking. "I can give you a hand with that," or "Here, let me help," or "Oh no! Alison has COVID. We'll be short another person!" Then the conversation switches to arranging shorter lunch breaks to cover her tasks. No complaining. No whining. Just support. If there is discontent, patients don't know about it.
That's something you would have expected in ideal conditions, but during COVID overcrowding and understaffing, it seems miraculous that people support each other with such grace. And it was right across the board from high-ranking personnel to the smiling person who pushes a damp-mop through the room each morning, to the person delivering your lunch tray, to the nurse dispensing meds.
At St. Michael's, I've noticed that when it comes to something that needs to be done, it gets done cheerfully. The orderly who escorts patients for tests can be counted on for comforting chit chat along the way, or for respecting the need for silence. One day a kitchen courier carried in my tray and noticed me fumbling for my slippers, which had made their way under the bed. He set down the tray and fetched them for me.
So many little courtesies made me feel confident in every level of care. And that brings me to the topic of hospital food. You hear a lot of complaints. As it happens, my first high-school summer job was in the kitchen of a long-term care home, so I have great sympathy for the challenge of planning, preparing and delivering hot meals to hundreds of patients who are expecting food to be the highlight of the day. Kudos to kitchen staff who manage to balance nutrition and various diet requirements – all within a tight budget.
My last stay landed me in a newly renovated section of the hospital. These rooms are private, which eliminates the disturbance of a roommate. At first glance that could seem extravagant. The fact is, though, private rooms reduce the spread of infections – which in the past have led to outbreaks among patients who are immunocompromised.
Thank you, St. Michael, for inspiring all that cheerful, great care.
This is #HUMANCARE. To learn more about our movement to reinvent the patient experience, click here.