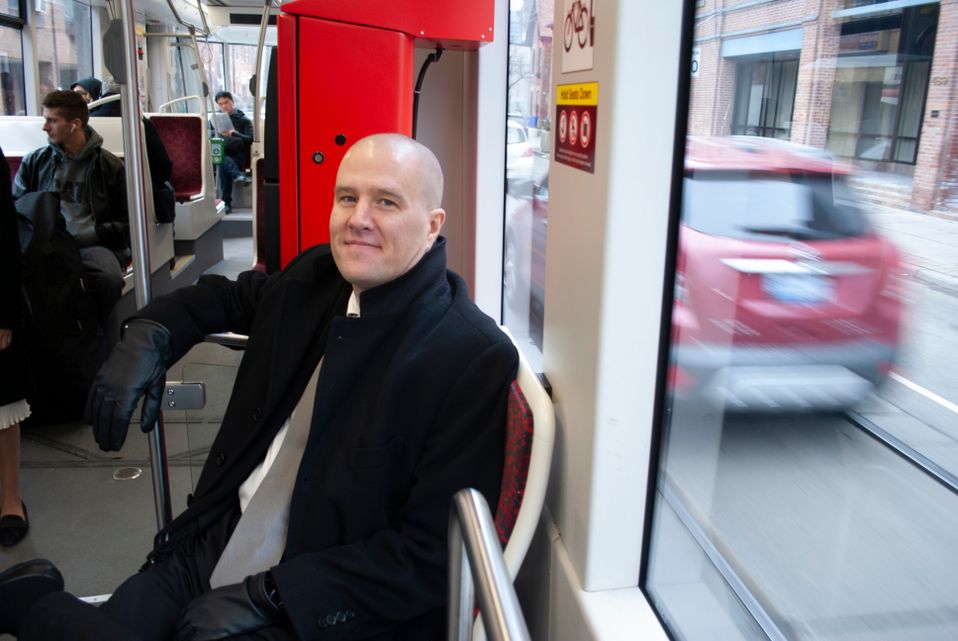 Patient Stories
Innovative spinal surgery preserves a young man's mobility
When I woke up, the pain was gone.
For over a decade, Lucas McDonnell lived with chronic pain in his arm, neck and shoulder. A herniated disc was compressing a nerve, and the pain was only getting worse. By the time he saw spinal surgeon Dr. Chris Witiw at St. Michael's in 2019, it was so severe, he couldn't work for more than 20 minutes at his legal IT job, before he had to take a break.
"It was having a huge impact on my quality of life," he says.
But Dr. Witiw had a novel solution: rather than a traditional spinal fusion treatment, he proposed performing a novel cervical disc replacement.
"We're finding that the artificial disc, which is made of titanium and polymer, is more effective in the long run than a traditional fusion treatment – especially for younger patients. It creates less stress on the remaining vertebrae and preserves the natural motion of the neck. And that means the patient will need fewer health services down the line," explains Dr. Witiw.
So not only does the procedure have a tremendous impact on quality of life for the patient, it's also more cost effective for the health-care system over the long haul.
Dr. Witiw is one of only two surgeons in Toronto doing the procedure, which he learned while on a fellowship in the United States. And it's so novel here that it isn't yet covered by the province. So St. Michael's picked up the bill for Lucas.
And that's something he's grateful for.
"I felt like Dr. Witiw put himself in my shoes. He was spot on with his assessment," says Lucas. "When I woke up, it was hard to believe, the pain was completely gone."
Click here to learn about our campaign to build The Walter and Maria Schroeder BRAIN&HEART Centre. Or make a donation here.