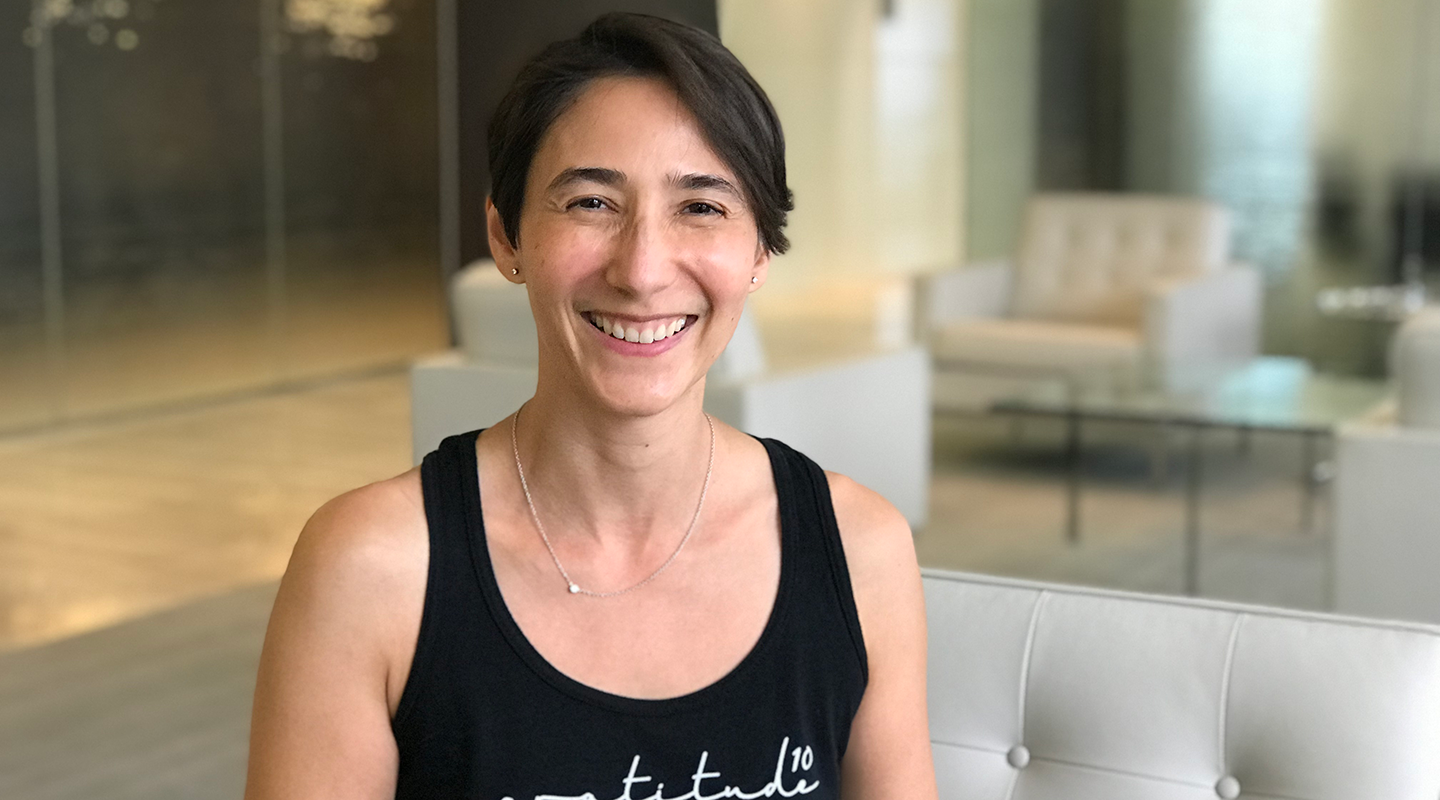 Donor Spotlight
Brain cancer patient Jane Brean rallies support for glioma research at St. Michael's
Gratitude to the power of 10
For several months, Jane Brean had been experiencing inexplicable hand cramps. On November 10, 2015, a scan revealed a worrying mass in her brain. Several months later, Dr. Sunit Das, a neurosurgeon at St. Michael's Hospital, performed an awake craniotomy to biopsy and partially re-sect the tumour. And he confirmed the life-changing diagnosis: oligodendroglioma, a slow-growing but incurable and progressive cancer of the brain's supportive tissue.
While recovering from surgery, Jane reflected on what was important to her, and decided to raise funds for glioma research at St. Michael's Hospital. "I want to see progress in the research, and ultimately a cure," she says. "I want people to come into a diagnosis like this with more hope than I did."
Jane started her fundraising campaign with an email appeal to friends, family and colleagues. When she was ready to face the world, she organized her first Gratitude 10 Festival —an evening of music, art and dance. Two hundred people came out. She has now raised over $190,000 from ticket and swag sales, online donations and an auction of artwork donated by professional artists, friends and even her children.
Why Gratitude 10? She wanted to mark the day of her diagnosis and all the big and small things in her life for which she is grateful.
But the event, Jane says, is really about the power of community. "When you face a serious medical condition, you can feel like you want to be invisible. It took me time to get to a point where I wanted to be visible, and find a new definition of who I am, one that I'm happy to share with the world."
Through her experiences, she says, she learned "how to be a human being, instead of a human doing. Much of my identity was wrapped up in who I was at work and what I had accomplished juggling family and a demanding career in financial services. What I've realized is that nobody can take that part away from me. Those accomplishments are mine, they were big, and I am proud of them. But I'm even prouder of who I've become since my diagnosis. It has allowed me to know myself, become more attuned to the arts, and share that self with my family, friends and community."
St. Michael's has been an important part of her care, which is why she wants to give back to the hospital. Not only did the medical staff keep her and her family well-informed all along the way, and give her the confidence to put her life in their hands, they treated her with remarkable compassion.
"From the security guard at reception at 5:45 a.m. on the day of my surgery to the nursing staff, research staff, and all the way up to Dr. Das, my care has been exceptional. Most importantly, I have been treated with kindness, dignity and respect. I felt people cared. And I've witnessed the same care provided to all the diverse patients of St. Mike's," Jane says. "As a Canadian, public health care is one of my core beliefs, and to witness something I value so much in action has truly been a blessing."
Another has been the power of community that she experienced through Gratitude 10. "When someone donates – even 10 or 25 dollars or their time – that's a huge connection," she explains. "It is a way people show you they care about you, even if they can't find the words." That's gratitude to the power of 10.
Have your own fundraising idea? Click here to Fundraise Your Way and help St. Michael's Hospital take on some of the toughest health challenges of our time.