Patient Stories
After suffering a stroke, Sajeevan Eswarakumar is thriving
It's been six years, and he's living the life he wants to live.
Sajeevan was only 27 when he had a massive stroke. Before he passed out, he experienced symptoms rarely seen in people so young. Luckily, he was rushed to St. Michael's Hospital where he underwent a decompression craniotomy that saw a large chunk of his skull removed to allow his swollen brain room to recover.
"I was pretty ignorant about strokes," says Sajeevan. "I thought it was an age-related thing and it shocked a lot of people because I was one of the healthiest out of my friends."
Sajeevan was told his recovery would be ongoing and it took him a few years before he could dress himself and put on his shoes. Today it's been over six years since that moment when his face drooped and he couldn't move his arms. He's back to work, travelling alone and living the life he wants. "I've always been carefree and prior to the stroke, I pursued the life that made me happy," says Sajeevan. "I'm still doing that. I'm the same person with minor tweaks – not a whole new model!"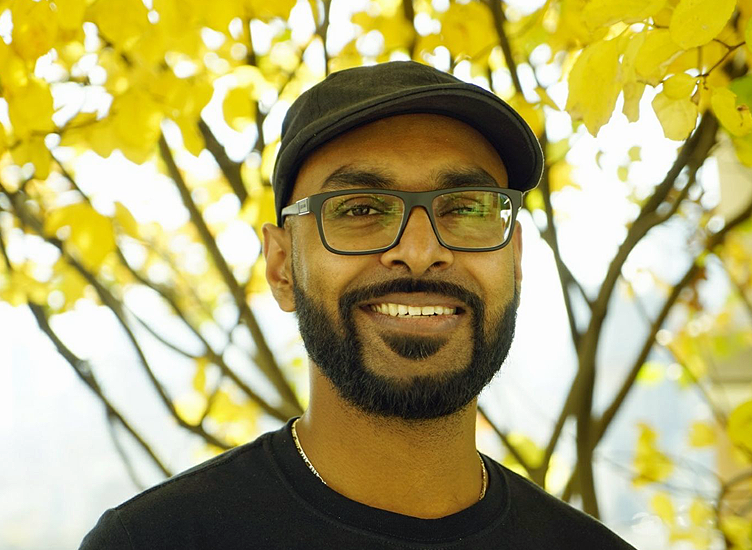 Thanks to a transformational gift from Walter and Maria Schroeder, legendary Canadian philanthropists, we have the opportunity to do what no one has done before: Create a hub for the world's top brain and heart specialists – and create a platform for innovation that will put brain and heart care at the frontier of medicine.
Click here to learn about our campaign to build The Walter and Maria Schroeder BRAIN&HEART Centre. Or make a donation here.