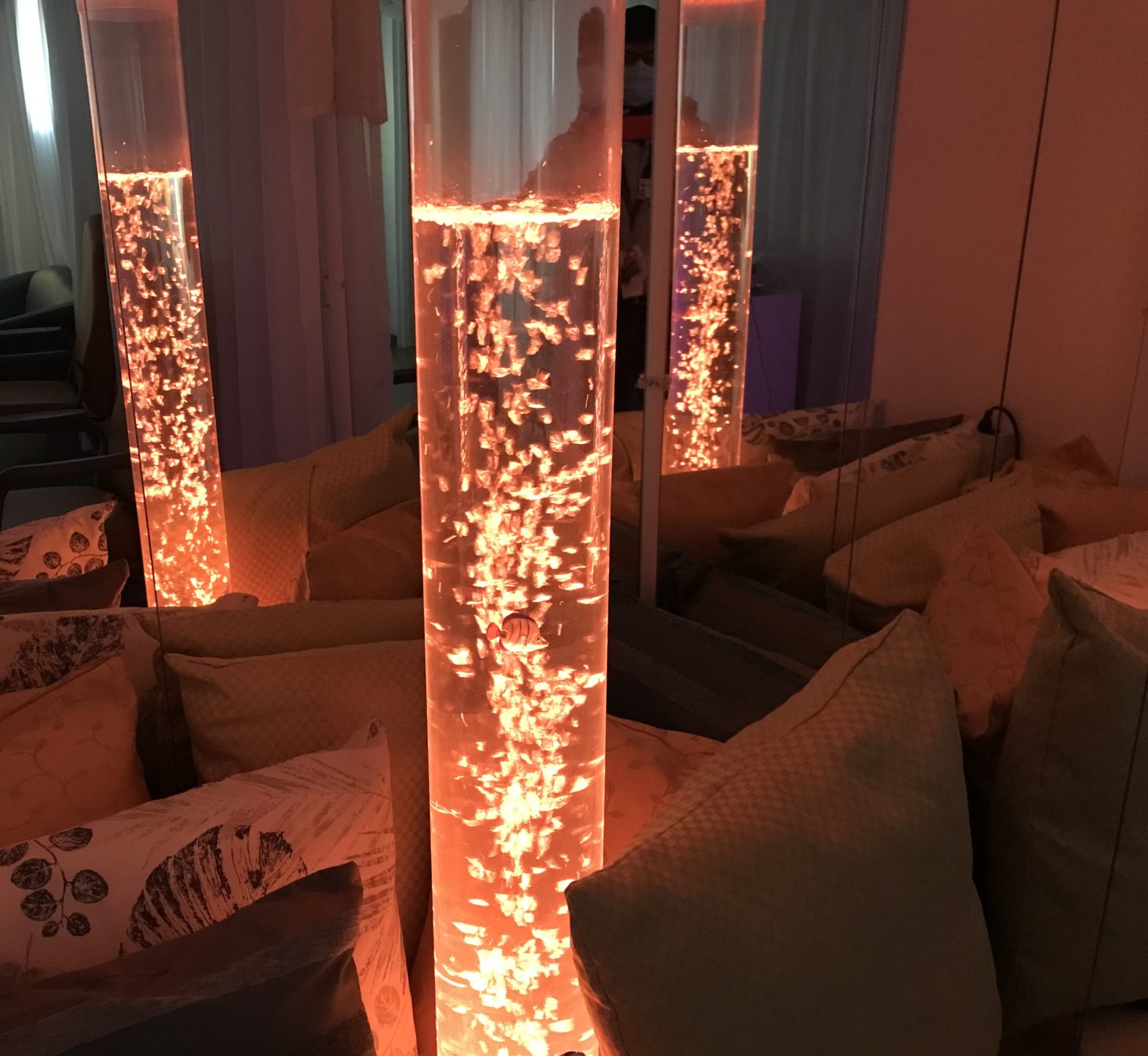 A truly stimulating program for people with dementia
Providence Healthcare offers multisensory experiences in Adult Day Program.
It's not what you'd expect in a typical program for people with dementia. And it's what makes Providence so special.
When you visit, you'll see our Sensory Suite, a calm, softly lit space with fibre-optic light displays, vibrating pillows and soothing music. You'll see staff soothing our clients with hand massages.
"For those who are overstimulated, it's relaxing," says Kylie Cicerella, operations leader of the Adult Day Program & Scotiabank Learning Centre. "For those who need stimulation, it evokes sensory responses."
The research is telling us that clients' mood and behaviour improve with these multisensory interventions.
The Adult Day Program helps people with moderate to severe dementia who are living at home but attend the program for activities, giving caregivers a much-needed break. During the pandemic, staff sent kits home with maracas to make music, herbs and spices to smell and reminisce, and tea to taste and savour.
Thankfully, the program is now returning to full operation at Providence.
Programs like the Adult Day Program are helping people with dementia feel comforted and connected – and giving full-time caregivers confidence in new ways of caring for their loved ones. Learn more.